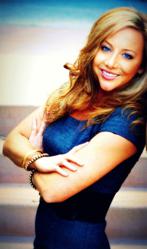 San Diego, CA (PRWEB) January 20, 2012
According to a recent survey by Webs, a leading do-it-yourself website creation company, while 68 percent of small business owners use Facebook as their primary social media marketing tool, most are not achieving the results they desire. The National Business Experts (TNBE), a networking group preparing to launch a new chapter in San Diego, is seeking to change that – one entrepreneur at a time.
By attending The San Diego Business Experts(TSDBE) grand opening event on January 31 from 6 pm to 8 pm at The Dana Hotel, area business owners will learn how they can use the group's social media strategies, innovative education and invaluable community networking to achieve extraordinary results. Unlike most networking groups, The National Business Experts has proven strategies designed to dramatically increase the exposure of its members' businesses.
After successful launches in several other markets. TNBE is expanding to San Diego to form its third chapter in Southern California. Gia Heller, Founder and President of TNBE, noted "In this economy, people are looking for new and innovative ways to succeed. What we are bringing them is the exact strategy that took me from food stamps to fortune on Facebook and has already helped propel the businesses of hundreds of our members."
Heller has appointed Mia Davies, a video marketing guru and successful San Diego business owner, to lead the organization's newest chapter. "I agreed to serve as director of The San Diego Business Experts because this group provides what business owners need to thrive in this new era of marketing and challenging economy, stated Davies.
"Mia is a natural leader, a social media expert, and the queen of video marketing, said Heller. "I'm confident that she will elevate the enthusiasm and skill level of each and every member of The San Diego Business Experts.
Those attending the San Diego Business Experts grand opening event will be treated to powerful social media and video marketing presentations by Heller and Davies, respectively. Attendees will also have a chance to win a free iPad 3.
The San Diego Business Experts launch will take place from 6 pm to 8 pm on January 10, 2012 at The Dana Hotel, 1710 West Mission Bay Drive, San Diego, CA 92109. Registration and networking will begin at 6 pm, and the session will start at 7 pm. In order to get a complimentary ticket to the event, participants must register at: http://tnbesandiego.eventbrite.com/.
About The National Business Experts
Headquartered in Phoenix, Arizona, with chapters in multiple cities, The National Business Experts (http://www.TheNationalBusinessExperts.com) was created to empower American business owners and entrepreneurs with cutting-edge social media strategies, innovative education, and invaluable community networking in order to thrive in any economy.
About Gia Heller
Gia Heller won the President's Award at Retail Corporate Services at CB Richard Ellis at the age of 32. She then was selected as one the top 21 finalists (out of over one million applicants) for The Apprentice, Season 3 in 2005. The financial crash of 2008 forced Heller to rebuild her life and career. Heller knew that social media would change the world but still valued face-to-face networking. Heller's vision led to the creation of The National Business Experts and The Social Media Masters. These businesses, along with Heller's personal followers, have a combined fan base of over 60,000 with an expanded reach of over 8,000,000.
About Mia Davies:
Mia Davies (http://www.MiaDavies.com) has been a successful entrepreneur since the age of 25. She founded a speech therapy contracting business in 2005, and after learning a variety of Internet marketing skills, she went on to create a marketing company providing education, training and coaching in social media marketing, video marketing, and product creation. She combines her experience in traditional business, Internet marketing and personal growth to assist others in breaking through their barriers and taking command of their financial future.
Please send any/all media requests to:
Media Department at TNBE
Tel: 602.296.1627
E-mail: media(at)tnbe(dot)org
4340 East Indian School Road, Suite 21-290
Phoenix, AZ 85018
"We Support The H.O.M.E. Foundation"
About The H.O.M.E. Foundation:
The Helping Others Means Everything, or The H.O.M.E. Foundation, is a not-for-profit organization dedicated to helping our Family of Charities. Frank Verdugo, President of The HOME Foundation, wants to help as many worthy charities as possible as they struggle during these tough economic times. Frank Verdugo helps raise funds through luxury dream home raffles, prizes, and high profile celebrity events in Hollywood... "Our mission is to help charities reach their fundraising goals and to bring awareness to their praiseworthy causes." Please visit our Dream Home Raffle at: http://www.HOMEFoundationRaffle.com and http://www.facebook.com/HOMEFoundationRaffle.
# # #