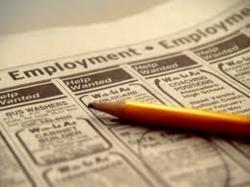 ...there seems to be an upward trend in employment and recruitment metrics throughout the country. Canada, it seems, will remain steady in 2012.
Winnipeg, MB (PRWEB) January 25, 2012
With a looming recession swirling over the euro-zone, the global economy continues to seem shaky. But despite the stress to markets being seen around the globe, countries like Canada are experiencing a slight rebound. And according to recent surveys published by Manitoba HR consulting and career management firm People First HR Services, and national firm Manpower Canada, there seems to be an upward trend in employment and recruitment metrics throughout the country. Canada, it seems, will remain steady in 2012.
"The survey results clearly show that employers have recognized the need to attract and retain top talent, particularly those organizations who suffered staffing and set-backs through the recession," says Colleen Coates of People First HR Services. This is especially the case for executive and management positions, according to the 2011/2012 Compensation Survey for Manitoba. "We are seeing salary increases across most employee groups trending back to normal pre-recession levels," says Colleen. A quick look at the Government of Canada's employment outlook website indicates an overall good employment climate in Manitoba.
But apart from Manitoba, wider Canadian employment prospects are looking up as well. According to a study done by Manpower Canada, the first quarter of 2012 will see a slight improvement in country-wide employment rates. Approximately 16% of Canadian employers are looking to increase their payrolls in Q1 2012 while 71% expect to maintain their current staffing levels. The mining, financial services and wholesale & retail trade sectors all anticipate upbeat and positive hiring climates in the beginning of the New Year.
And despite a cut in 17,000 jobs between August and November 2011, there are still, on net, 152,000 more people employed in Canada than before the recession, lowering our overall unemployment rate to 7.4%. Partly due to this, Canada will retain a top position among world economies in 2012, flying in the face of 2011's volatility. If one looks around the world, however, they might see a different picture. Debt remains high all over as growth expectations continue on a downward trend, spurred by the euro-zone crisis. And according to a UN Report high unemployment (and a deficit of 64 million jobs worldwide) is partially responsible for reinforcing the weakening of the world economy. The fight to close in on unemployment, says the UN, will last well beyond 2015.
Companies like People First HR Services are at the forefront of this battle, however, offering organizations recruiting, career management and HR consulting services. They work with businesses to address their employment, human resource and management needs by recruiting top talent. But continued growth requires more than the recruitment of top talent. And People First HR thinks the key to continued growth is through helping employees realize their full potential. They feel the best way to do this is by creating and strengthen a highly-engaged workforce – something they do very well.
A highly-engaged workforce is, no doubt, an important factor in the success of any company. Take into consideration a slowing global economy, high unemployment and limited growth, and this becomes even more important. The global odds seem to be stacked against us. And even if a company is in the majority 71% not looking to hire in 2012, maintaining a motivated and effective workforce may be the difference between a positive economic future or declining growth and employment levels. To learn more about HR consulting or career management visit People First HR Services at http://www.PeopleFirstHR.com.
###