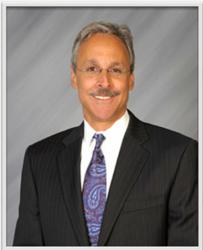 Offering long term care insurance on a voluntary basis leverages the ability of companies to educate workers on a misunderstood planning topic that will negatively impact the majority of their employees at some point in the future without adding cost.
Boston, MA (PRWEB) January 20, 2012
EM-Power Services (http://www.longtermcarefacts.co), a leading provider of long term care insurance employee benefits services for employers, has identified five reasons why long term care insurance is now a critical employee benefit.
Over the next 30 years, the U.S. is projected to experience rapid growth in population aged 65 and older. The percentage of working adult children providing personal care and/or financial assistance has tripled over the past 15 years. A quarter of all adult children now provide care to a parent, and approximately 57 percent provide 16 or more hours of care each week.
1. Long Term Care Insurance Reduces Health Insurance Costs
Working caregivers are estimated to use eight percent more health care services adding $13 billion annually in cost for conditions like stress, anxiety, depression and physical ailments that result from providing care and holding down a full-time job. Long term care insurance helps reduce these outcomes by providing funds to pay for help with caregiving responsibilities.
2. Long Term Care Insurance Protects Productivity
A survey found six out of 10 of caregivers make accommodations at work such as arriving late or leaving early, taking a leave of absence, or part-time work. Long term care insurance provides resources to pay for help making it possible for employees to remain more focused on their jobs.
3. Long Term Care Insurance Fills "The Critical Gap"
The average long term care medical facility costs over $80,000 a year growing at 6% annually, depleting savings and retirement funds. Many employees also do not understand that traditional health insurance does not cover this cost leaving people to spend their 401k's accumulated over a lifetime to pay for long term care. Only then is there government help, with Medicaid kicking-in after personal assets have been depleted.
4. Tax Incentives Mean Low or No Cost
Premium payments are treated by the federal government as medical expenses and are tax deductible to the company (based on its form of organization). This allows companies to offer long term care insurance as an employee benefit for little or no cost depending on the long term care insurance plan. And with long term care insurance, companies are allowed to pay selectively for owners, executives or other groups of employees. Many states also offer incentives.
5. Companies do Well by Doing Good
Companies have an opportunity to educate the masses by sponsoring long term care insurance benefits without adding cost to their overhead. In the process, employees learn about the financial dangers of long term care years earlier than they otherwise would have when they are less likely to have developed health issues that prevent them from getting medically underwritten, and coverage is least expensive.
Through long term care insurance, employers are in a position to save many of their employees from financial ruin while protecting their own bottom line without increasing their costs.
Visit our YouTube channel to learn why companies are providing long term care insurance as an employee benefit.
###