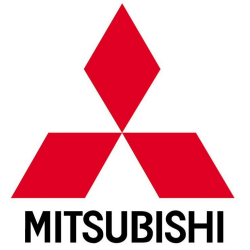 San Antonio, TX (PRWEB) January 21, 2012
Following its triumphant first retail delivery in Hawaii in December, the Mitsubishi i has now reached the continental United States and been delivered to its first customers. Although the initial deliveries are taking place on the west coast of the U.S., it won't be long until the arrival of the Mitsubishi i in San Antonio, TX at Mission Mitsubishi.
Mission Mitsubishi, the premier Mitsubishi dealership in San Antonio, Texas, is taking pre-orders of the Mitsubishi i prior to its full-scale release in the United States in June. The i will be the first all-electric car sold at Mission Mitsubishi.
Anticipation for the i is peaking largely due to its impressive fuel mileage capabilities, which doesn't include any gas consumption. The Environmental Protection Agency (EPA) rated the 2012 Mitsubishi i at 112 MPGe, meaning miles per gallon equivalent. This was good enough for it to be named to the top of the EPA's list of "Fuel Economy Leaders: 2012 Model Year" in its annual Fuel Economy Guide.
"We are very pleased to see that the Environmental Protection Agency and the Department of Energy have rated the 2012 Mitsubishi i as the top fuel economy leader," said Yoichi Yokozawa, President and CEO of Mitsubishi Motors North America. "We look forward to providing North American consumers with an exceptionally well-engineered electric vehicle that has proven itself to be reliable, safe, efficient and very affordable in overall price and cost of operation."
Mission Mitsubishi has a large selection of new and used cars in San Antonio, Texas. They can be reached at 877-258-1905.
###