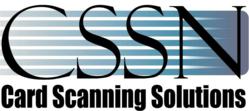 Los Angeles, CA (PRWEB) January 20, 2012
Card Scanning Solutions, CSSN Inc., a leading developer of image processing solutions and OCR technologies, recently launched the latest version of their SDK software 9.60. CSSN's OCR engine provides an innovative platform for the reading and processing of both images and data from a wide variety of mediums such as passports, ID cards, business cards, checks, medical insurance cards and other credentials. The latest version of CSSN's OCR SDK (Software Developer Kit) provides integrators with additional features and functionalities which are easy to incorporate into existing software applications.
CSSN's flagship SnapShell® technology is a reader tool that automates the collection of information. The latest SDK version from CSSN Inc. supports the buttons on the SnapShell® Passport scanner which is able to read passport size and card size images such as driver's licenses, including images from Machine Readable Travel Documents (MRTD). Furthermore, Version 9.60 enables the auto- rotation of passport images to the right side up upon processing even when the passport image is upside down. CSSN's SnapShell® IDR ID reader is the ideal data collection choice for any environment that requires the collection and maintenance of ID data. With the latest OCR SDK Version 9.60, users are able to enjoy the functionality of both SnapShell® Passport and SnapShell® IDR devices on one machine simultaneously. With these added features, users are able to address their image capturing and processing requirements from a variety of mediums with ease and efficiency.
CSSN recently announced their partnership with Citrix®. This means that the ScanShell® scanner series from CSSN have now been certified by Citrix® as Citrix Ready® and so customers with Citrix® deployments can purchase CSSN scanners with confidence. The ScanShell® scanners are available in simplex or duplex capabilities and they serve as a multipurpose card scanning system for a wide range of cards including, business cards, checks, medical cards, ID cards, driver licenses and passports. A new feature of the latest SDK Version 9.60 is that it is also compatible with Citrix® for scanning and OCR with CSSN's ScanShell® hardware. This functionality broadens the capabilities of each scanner in the ScanShell® series resulting in a combination of high-speed, quality scanning with enhanced SDK capabilities.
With ID template enhancements and the new support in a variety of US states, Version 9.60 also has added support for new medical insurance cards, driver's licenses, business cards, and passports. This enhancement helps to broaden CSSN's reach and functionality in all 50 states and in over 45 countries. The latest CSSN SDK also enables IP Scan compatibility with RDP (Remote Desktop Protocol) without the need to input IP address. An additional feature is that the Init and Uninit functions of the SDK are now synchronized.
CSSN's SDK Version 9.60 is easy to integrate with and supports almost every programming language. This advanced software solution with added key features and functionalities provide users and software integrators with enhanced scanning solutions giving you a competitive edge in your industry.
Additional information on the image processing solutions offered by CSSN, Inc. can be found at http://www.card-reader.com.
Since 1999, Card Scanning Solutions (CSSN Inc.) has been a leading manufacturer of card reading and image processing technologies. They are renowned for developing an OCR and image processing technology that is designed to quickly and accurately read the information from driver licenses, medical insurance cards and other ID cards. Their software provides extensive database capabilities for processing, storing, and manipulating the acquired data automatically and is used among a variety of industries such as hospitality, security, medical, government and more. CSSN Inc. offers cost effective solutions which significantly increase productivity, reduce human error and save time and money.
###