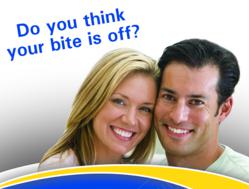 Boston, MA (PRWEB) January 23, 2012
Tekscan, Inc is pleased to announce its new Practice Marketing Kit for the T-Scan® III Bite Analysis System. The T-Scan III System is a bite analysis system that measures the efficiency of how teeth come together and separate to protect natural teeth, restored teeth, implants, and muscles. Dentists that are looking to attract new patients to their office or re-engage existing patients, Tekscan has created some ready to use tools. The Practice Marketing Kit includes marketing material help explain the important benefits of getting an Occlusal exam to patients. It is our goal to help clinicians save time creating material, stimulate referrals and help patients understand the value and care they provide.
What is included in the T-Scan Practice Kit?

Patient Education Brochure
Promotional Video
Ad Templates
Customizable Press Release
Practice Referral Flyer
Service Postcard
Website Content and Images
The T-Scan Practice Marketing Kit helps dentists to set their practice apart and let the patients in their community know that they're unique! Register today to see how to benefit from these great marketing resources and make occlusion profitable in any practice!
Many problems can arise from an unbalanced bite and can cause a great deal of pain for a patient if left untreated. Patients suffer for a long time without realizing that their pain could be easily fixed through an occlusal adjustment. A patient experiencing headaches, stiffness in the jaw, sensitive teeth, or neck and back pain should have their dentist check their bite for any problems. Restorations and Crowns can change the bite and can lead to problems if the bite is not balanced. The T-Scan gives the information that clinicians need to determine problem areas and determine an appropriate treatment plan.
The T-Scan can help improve clinical results and minimize destructive occlusal forces that are not seen with traditional occlusal indicators alone. Find a potential occlusal problem and take the necessary steps for diagnosis and treatment. There is no better time to invest in this technology. Contact us today and ask about the limited time pricing available before the end of the year. For more information on how T-Scan can help improve dental results, visit the Occlusal Analysis homepage or contact Tekscan at marketing(at)tekscan(dot)com.
###