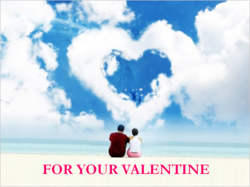 Pink Pashmina for Valentine
Greater New York Area, NY (PRWEB) January 23, 2012
Valentine is a season of love, roses and romance. It's a day of gifting unique Valentine Gifts. It's also a token of friendship or just to show caring and sharing. Roses can never go out of fashion however now customers have a choice to wrap their valentine in a luxury of a Pink Cashmere Pashmina. Soft and luxurious, Pink Cashmere Pashmina is a gift that keeps reminding the person of the gift every time they adorn it.In this valentine season, Home Of Pashmina is offering a valentine promotion that provides a nice discount on all Pink Cashmere Pashminas.
The Valentine Pashmina Promotion at HOP Cashmere starts from Jan 25th and continues till Feb 14th. Under this promotion, all Pink Cashmere and Silk Pashminas are offered with up to 40% discount from their retail price. Customers can now avail a Free 3 day standard shipping with their Pashmina order. The promotion details are available on Home Of Pashmina website. This is the best chance of getting a beautiful Pink Pashmina for valentine's day at a nice price discount.
The HOP Cashmere branded Pashminas are elegant and colorful wraps or scarves made with best quality Cashmere and Silk Blends. No synthetic materials are used in a these Pashminas. HOP Cashmere Pashmina is a soft and luxurious fabric that will wrap your valentine in warmth. Pamper your Valentine this year with a Pashmina she will love.
About Home Of Pashmina
HOP Cashmere is a New York area based Cashmere Pashmina Design/Import House with online presence as Home Of Pashmina and its products available at boutiques in Tri-State area.
For more information about Home Of Pashmina or to order a press kit, please contact:
Anu Chandwani
Telephone: 800-757-2297
Email: ac(at)homeofpashmina(dot)com
Online: http://www.homeofpashmina.com
###