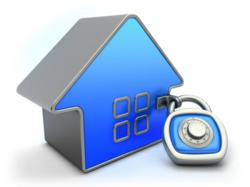 ...creating a safe and secure FX trading environment is a primary concern at InvestTechFX. This is especially important when it comes to depositing and withdrawing your hard-earned funds.
Hong Kong, Hong Kong (PRWEB) January 23, 2012
InvestTechFX is a leading forex ECN provider that has always employed innovative e-trading solutions while providing clients a well engineered and secured site. In this day and age, online forex trading secure platform to keep track of their portfolio's activity and trade comfortably wherever they are.
Ensuring an only authorized access, InvestTechFX uses multiple layers of top class firewall protection including two levels: the server level and the application level.
For user authentication and data transfer, InvestTechFX's widely operated MT4 trader uses an advanced online forex security system which separates the application servers (the servers that handles clients' online activity) from the transaction information, which is stored on a different data server. The common method for securing the exchange of data is to encrypt it. Encryption means that the data transferred over the communication line is encoded in a special way at the sending stage of completion, and decoded using the same algorithm in reverse at the receiving end. In the foreign exchange market, the data that goes through the communication channel is meaningless to an eavesdropper, even if one does succeed in intercepting the data. Unless the eavesdropper can decode the data, however, he cannot read it. The encryption strength is dependent upon the length of the encryption key. The key that is used to encrypt/decrypt the data is a very long number used. The longer the number, the harder it is, exponentially, to decode the data.
For data recovery, integrity and replication, InvestTechFX uses two different server farms, physically located away from each other. Online forex data must be synchronized in both locations, and thus cannot be tampered with. All of the information on the servers is encrypted. Each server farm has very high physical security 24 hours a day, 7 days a week; and access to the premises is strictly forbidden except for authorized personnel.
Data recovery is key importance in these matters, as important data should be backed up in more than one location. Physical disasters such as earthquakes, software/hardware failures should be able to be managed by backing up the data in more than one physical location.
InvestTechFX forex trading treats the issues of data security, privacy, integrity and backup with the utmost attention and care by offering secure and easy online forex trading. It does not charge any commission and offer guarantee on both limit and stop orders. InvestTechFX also uses click on a live streaming price feed, no re-quotes whatsoever in fast markets, with no dealer intervention. InvestTechFX provides consistent liquidity under all market conditions while working on forex ECN with only the top institutional liquidity providers in the world.
Ensuring the security of your personal information is of paramount importance to us. When you sign in to the trading platform, you're User ID and banking information containing sensitive information, such as credit cards is a highly sensitive process. With InvestTechFX we believe in the safety of funds, transparency, security and integrity to all our clients.
Furthermore, creating a safe and secure FX trading environment is a primary concern at InvestTechFX. This is especially important when it comes to depositing and withdrawing your hard-earned funds.
The safety of your money is an important consideration when deciding which provider you use to send money internationally. InvestTechFX has a variety of secure funding options available to give peace of mind to the client; so register yourself with InvestTechFX and just watch your investment growing in forex trading.
Forex Security
InvestTechFX is a proven leader in the online forex industry. A part from their top notch FX trading technology systems in the computerized trading industry, their experts have developed customizable, intuitive, efficient, and sophisticated forex trading tools, which helps people understand forex currency exchange related trends and developments.
ITFX MT4 Trader offers 24/5 hours online forex currency trading and believes in fast execution without delays. The platform and company caters to the need of every class of investors from elite to medium. InvestTechFX has mini accounts starting at $100 USD micro account openings along with the standard
$1000 USD account. All account groups feature low spreads and forex ECN trading with 0.5 pips fixed. Scalping InvestTechFX offers integrated technical analysis, live news feed, real time account management and reporting. The company recently announced a new limited promotional offer which can be seen at the Forex ECN leading InvestTechFX website.
###