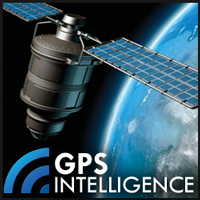 The addition of Time Windows is one more way that GPS Intelligence focuses on client's needs
Scottsdale, Arizona (PRWEB) January 24, 2012
GPS Intelligence LLC, a leading provider of GPS Tracking Systems, has enhanced several of their most popular tracking features on CovertTrack©, the company's state-of-the-art, online GPS tracking center. The new features will enhance tracking by providing users added control over their GPS tracking operations.
Recent feature enhancements include supplementing the company's Motion Alert and Geo-Fence Alert Systems to include "Time Windows." Time Windows enable users to schedule text message and email alerts that respond to tracker activity during very specific, user-selected days – and time intervals.
"The addition of Time Windows is one more way that GPS Intelligence focuses on client's needs to deliver cutting edge technology through our products and GPS tracking services," said National Sales Director, Brian Arrowood.
Most Motion Alert Systems, when activated, will send an alert to notify users any time their GPS tracker begins to move. The advantage to activating a motion alert is that users need not visually track devices 24/7, the alert will notify users when a device moves, and visual surveillance can then be initiated.
While GPS Intelligence continues to provide motion alerts that respond to "anytime" tracker movement, Time Windows now allow users the option to pinpoint segments of time, day or night, to receive important motion alerts.
For example, a tracking user may not wish to be alerted during periods of "expected movement", so during these times, no alerts are transmitted. However, when a user wants to be notified of a tracker's movement during specific time periods, on specific days, the tracker can report that activity by sending an email or text alert to any internet accessible computer or mobile device. Time Windows now provide an easy way to control motion alerts during very precise time intervals, so that trackers only report activity valuable to users.
The addition of Time Windows to the company's Geo-Fence Settings provides similar function. Typically, a Geo-Fence provides users the ability to designate a geographic perimeter around a central location, while an alert is sent any time a perimeter crossing occurs. Now, with Time Window enhancements, users have the ability to designate precise days and times when geo-fence alerts are appropriate.
The CovertTrack© online GPS tracking center provides users the ability to create up to 10 geo-fences with multiple Time Windows for each tracking device. Alerts are sent via email and text messaging and can be activated to alert one or multiple individuals, for any single GPS tracking device.
GPS Intelligence offers tracking devices of varying design and size, with features suitable for multiple applications including fleet tracking, asset tracking and people tracking. All company tracking devices include Motion and Geo-Fence alerting with Time Windows.
Highlights of the company's other popular GPS tracking features include live tracking at intervals as low as 5 seconds, locate anytime ability, proximity alerts, battery condition alerts, tamper alerts, stop reports, address reports, indoor tracking, cell tower triangulation, weather-resistant designs, with devices available in both hardwired and battery-operated designs. All GPS Intelligence tracking devices can be tracked from any internet accessible computer, smartphone or tablet with no software required.
About GPS Intelligence, LLC
Founded in 2006 in Scottsdale, Arizona, GPS Intelligence, LLC specializes in GPS tracking solutions for law enforcement, government, commercial and civilian applications.
To learn more about GPS Intelligence or GPS Tracking, visit http://www.gpsintel.com.
###