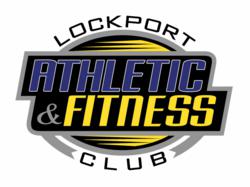 "He was by far the toughest opponent I've ever faced," said Abdallah. "I'm a little banged up and a little sore, but the fight went exactly as we planned."
Lockport, NY (PRWEB) January 23, 2012
On November 12th, 2011, the Kenan Center Arena and kickboxing promoter, Lace Up Promotions, hosted more than 2,500 raucous spectators for the national WKA title fight, and what a fight they got. The crowd was on their feet as Amer Abdallah and his opponent Francois Ambang went toe-to-toe for a full eight rounds, with Amer clinching the victory with a last minute unanimous decision win. Shortly after hearing Lockport's own mild-mannered Miles Patterson announce the win, Amer held the title at last, saying that Ambang "was by far the toughest opponent I've ever faced." After catching his breath, he continued by explaining that "I'm a little banged up and a little sore, but the fight went exactly as we planned." Indeed it did. Congratulations to the new WKA champion, Amer Abdallah. His record now sits at 11 wins and 0 losses. Amer admits he didn't win on his own, though. The training he takes part in at the Lockport Athletic and Fitness Club played an essential part in his hard fought and well-deserved victory.
Abdallah is CEO of kickboxing promotion company, Lace Up Promotions, and the Lockport Athletic & Fitness Club, a premier fitness club located in Lockport, NY, where many athletes train. The Western New York-based Lace Up Promotions has featured many local athletes that have made it to the big stage including Sam Stout, Mark Hominick, Chris Hordecki, Jim Andrello, Ty Hafner, Kim Andrello & Ed Burris and now, Corey Webster. "We are so proud to have given these fighters the opportunities to build their careers and having had them on our shows," says Abdallah with a passion for growing the sport that is apparent. Abdallah has been in the martial arts since the age of 8 and says he's living his dream through his promotions company. "I love the martial arts, love the people I've met over the past years, and love watching young local athletes turn into champions," he says.
Lace Up Promotions has been hosting kickboxing, boxing and Muay Thai events around the upstate New York area since 1998 and has opened markets in Syracuse, Rochester and Connecticut. They are currently hosting events in Texas and New Jersey. "It's been such a blessing to have an opportunity to do what I love and be a part of so many communities. In each town we promote these events we feel right at home," says Abdallah.
Visit Lockport Athletic & Fitness Club homepage's website at http://www.lockportathletic.com and Lace Up Promotions at http://www.laceuppromotions.com. Like Lace Up Promotions on Facebook at: http://www.facebook.com/#!/pages/Lace-Up-Promotions/153547474674230.
###