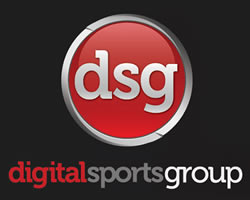 The 'Wanna-be-wag of the Week' section is just a bit of fun for our visitors
(PRWEB UK) 22 January 2012
Digital Sports Group have announced that they will be launching a 'Wanna-be-WAG of the Week' section on the football.co.uk site at the end of January. The section will be spoof dating service which will match applications against their most suited high profile footballer. The section will in addition to the hugely popular WAG's section of football.co.uk which currently receives thousands of hits a day from visitors looking for the latest pictures and gossip of the Wives and Girlfriends of sporting stars.
Matthew Huckle, editing assistant for Digital Sports group announced "The 'Wanna-be-wag of the Week' section is just a bit of fun for our visitors as we'll try and match all applications to the footballer we think they would be best suited to".
The new section of the website is due to go live towards the end of January and can be found in the [Football WAGS sections of the football.co.uk website.
###