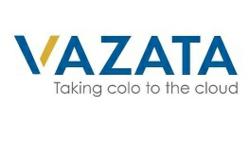 They not only deliver an infrastructure designed to meet the unique needs of our fast-growing, 24x7 SaaS offering, but also demonstrate proven capabilities in support of our most demanding applications.
Dallas, TX (PRWEB) January 23, 2012
Vazata, a leading Infrastructure-as-a-Service (IaaS) provider, announced today that 01.com, Inc., the #1 largest specialized provider of VMware Zimbra solutions, has chosen Vazata's vStructure™ IaaS platform for virtualization capability.
01.com focuses on the delivery and support of high quality email and other electronic collaboration services to communities of users around the world. The company previously operated multiple self-managed data centers to support its software-as-a-service (SaaS) offering. In review of hardware refresh expenses and opportunities to leverage virtualization, the company spent two years analyzing and testing various solution providers and developed requirements for a detailed RFP. In serving more than two thousand customers, some of which are in industry sectors with strict compliance requirements, solution stability and security were cited as paramount to the vendor selection process.
"A dependable partner! Vazata prevents distractions and enables us to focus on our core competencies," said Gray Rothkopf, President of 01.com. "They not only deliver an infrastructure designed to meet the unique needs of our fast-growing, 24x7 SaaS offering, but also demonstrate proven capabilities in support of our most demanding applications. In addition to security concerns, some of the solutions we extend to our customer base are resource-intensive and composed of dozens of servers accessing hundreds of TB data for customers in more than a hundred countries. The solution they architected for us is embedded with industry-leading service availability and performance SLAs that we, in turn, incorporate into SLAs with our customers. Though we are a small business, Vazata empowers us to compete effectively against our largest, primary competitors' offerings, such as Google Apps and Microsoft 365. They offer the ultimate partnership with security, resilience, responsiveness, technical acumen, personalized care, stability, performance and SLA guarantees."
Lance Black, CEO of Vazata, added, "Our organization has invested heavily in developing our vStructure™ IaaS platform with compliance and stability in mind. As 01.com continues their strategic development of an email-as-a-service (EaaS) solution for the Federal Government's planned migration to the cloud over the next few years, we intend to offer support in their efforts to market a secure, compliant and compelling solution for e-collaboration."
For more information on Vazata, visit http://www.vazata.com.
About Vazata
Vazata is an Infrastructure-as-a-Service (IaaS) provider serving Global 1000 businesses, U.S. Federal Government Agencies and Mid-Market Enterprises. The company provides highly secure, stable, and scalable technology solutions that meet the challenges of its global customers using a proprietary cloud architecture called vStructure™. The vStructure™ IaaS platform allows for enhanced computing capabilities, accessibility, and fiscal viability in solutions designed to grow with organizations of all sizes. Vazata's IaaS architecture supports customers in their hosting needs and also provides solutions for disaster recovery and business continuity for mission critical applications. In 2011, Vazata was the first company to receive an Authority to Operate as a cloud services technology provider to federal agencies. The backbone of support is its purpose built IaaS supported by three world class data centers, which have all achieved FISMA and SSAE 16 Type II compliance. Data centers are located in Texas and Northern Virginia.
About 01.com, Inc.
Serving more than 2,000 companies in more than 100 countries, 01.com specializes in email and collaboration, helping organizations to work together more effectively.
Among other features, the company's solutions enable team members to share, synchronize and track email, calendars, contacts, tasks and documents between locations and technologies. For instance, between home, office and while traveling; Windows, Mac and Linux; iPhone, Android and Blackberry; or Outlook, iCal and Thunderbird.
01.com bases their solutions exclusively on the Zimbra Collaboration Server (ZCS) made by VMware, with more years of experience than any other organization. The company is one of only a handful of original, Gold-certified hosting, training, resale and consulting partners. Principally a SaaS / Cloud provider, 01.com frequently competes successfully against Microsoft Exchange solutions and Google Apps and supports customized, hosted and on-premises solutions for enterprises in most industries.
For a free 30-day, no obligation trial, contact Daniel Stone, Sales Manager, daniel.stone(at)01(dot)com, or +1 (877) 401-0000 x111.
###