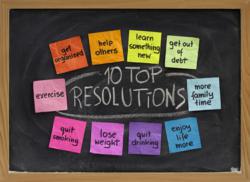 London (PRWEB UK) 23 January 2012
A new year sees the same vices battle it out at the top of the 2012 quit list, with more people pledging to turn their back on chocolate than cigarettes, reports QuitFullStop, a website set up to help people quit smoking.
Historically, the forth week of January is the breaking point for people who make a New Year resolution, and as expected, quitting smoking is always a frontrunner. However, ditching chocolate turns out to be the more popular of the two, according to figures from a study by Interflora.
The study, which involved over 700 participants, churned out several other expected pledges, such as getting fitter, losing weight, saving money and giving up alcohol.
If history is anything to go by, the intent to quit smoking and chocolate may be easier said than done as it is estimated that only 8% of people who make a resolution tend to stick to it.
In the Interflora 2011 survey, of the 39% of participants who agreed to a New Year's Resolution only 5% were capable of making the lifestyle change permanent.
QuitFullStop is an online information portal dedicated to helping people quit smoking and stay smoke-free. By going online to http://www.quitfullstop.co.uk a smoker can obtain free, impartial advice on the most relevant topics surrounding smoking cessation.
At QuitFullStop a smoker can also take online tests, and collect a custom badge to add to a Facebook page, blog or website to show they are serious about quitting smoking once and for all.
###