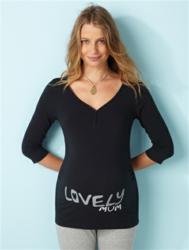 (PRWEB UK) 24 January 2012
Mums and Dads can forget about the deep, dark and dank days of winter and look ahead to the promise of a stylish Spring and Summer season with Vertbaudet's newly launched 2012 Spring-Summer Collection. The latest catalogue of children's fashion from the French-based designers offers a huge array of unique clothing ideas, featuring a modish mix of upcoming design trends that incorporate clever, fun and practical details to suit parents, little ones and not-so-little ones too! Even Mums-to-be can look forward to nine months of style and sophistication, thanks to the new Spring/Summer range of maternity wear, which features a selection of fabulous maternity dresses and outfits for all occasions.
Budding Designers
As a leading children's clothing brand, Vertbaudet are no strangers to innovation and originality, which is why in 2011 they launched their own Budding Designers competition. Entrants were challenged to come up with new designs for a raincoat and matching boots, the results of which can now be viewed in the Spring/Summer 2012 fashion collection. The young winners were selected from all over Europe, with the winning designs including an array of bold floral, fruity and nautical themes.
And building on the success of last year's guest designer 100DRINE, Vertbaudet have kept the guest designer spot open, this year inviting LZC Studio to create a collection of exclusive stunning and stylish offerings for the new Vertbaudet catalogue. LZC Studio's designs are inspired by nature, featuring bold colours and delicate floral motif designs, incorporated into a range of lightweight Spring and Summer girls' dresses, soft textiles, and quirkily cute bedroom furniture.
But LZC Studio isn't the only designer turning out new creations for the leading children's clothing brand. Popular French designers Bensimon return to Vertbaudet for Spring/Summer 2012 with their collection of blouses, trousers and jersey dresses for girls. This year Bensimon draw heavily on the bright pinks and whites of summer florals, with their collection heavily accented with fuchsia, hot pink, candy pink, baby pink and cherry hues. The popular French designers have also included a selection of girls' tennis shoes in an array of complementary pink hues.
Popular Collections Returning for 2012
The Spring Summer 2012 collection also sees the return of the popular 'I Can Dress Myself' range, the Organic Collection, as well as the seasonally specific Garden Party Collection that boasts a selection of smart yet lightweight party wear to keep kids looking cool but feeling comfortable throughout those numerous spectacular summertime engagements.
The 'I Can Dress Myself' collection is home to a wide variety of children's clothing that has been designed, as Vertbaudet promises, with children in mind. Design features integrated throughout the collection include elasticated waists, big easy-grip buttons for little hands, pull-tabs on shoes, as well as colourful motifs that help kids to tell the difference between the back and front of a piece of clothing. These subtle but significant features are included to help inspire confidence in independent dressing and to make that morning routine much more fun! And whilst the range of practical but stylish tops, bottoms, jackets, dresses and shoes are designed to help little ones to dress independently, the fabulous and fun designs will leave boys and girls looking and feeling fantastic all season long.
The Organic Collection continues in the same caring vein, offering an array of baby clothing, children's clothing and kids' accessories. Pieces included in the collection are made from natural organic cotton that has been grown without the use of pesticides or chemicals. The Organic Collection features a number of fresh, bright and super-soft designs that help to protect young fragile skin, from super-soft mattress covers, newborn all-one-suits and cosy pram blankets, to cute bunny toys and soft and beautifully adorned pillowcases.
Maternity Wear
And Mums-to-be are never far from the innovative minds of the designers at Vertbaudet, with the latest Spring/Summer catalogue teeming with must-have items for that perfect maternity capsule wardrobe. The Vertbaudet maternity wear collections include cardigans, skirts and trousers that hug, skim and flatter in all the right places. Every piece is designed to look great and grow with Mum's baby bump. The catalogue is home to a myriad of outfit solutions that will keep Mum looking chic and on-trend throughout her pregnancy, whatever mood and whatever occasion each day brings.
The new Spring/Summer 2012 collections are available to view and purchase online from Vertbaudet at http://www.vertbaudet.co.uk
About Vertbaudet
Vertbaudet is an award-winning worldwide leading children's clothing and maternity wear brand, established over twenty years ago in France and operating in the UK since 1997. Vertbaudet's prestigious home shopping network continues to expand throughout the globe, thanks to its reputation of innovation and excellence, and its commitment to creating "clothes with children in mind".
Vertbaudet is part of the Redcats Group along with other leading brands including La Redoute and Daxon. The Redcats Group operates under the global PPR Group together with a number of high-profile luxury brands such as Stella McCartney, Yves Saint Laurent and Gucci.
###