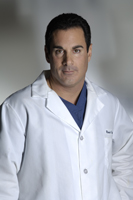 Our new SoHo location, Luminique, offers the perfect blend of effective cosmetic treatment and pure relaxation.
New York, NY (PRWEB) January 23, 2012
Dr. Michael Fiorillo, board-certified plastic surgeon who frequently appears in the national media, proudly announced the opening of his new SoHo Medispa, Luminique. Located on Manhattan's Hudson Street, Luminique marks Dr. Fiorillo's third Medispa facility. Others can be found in Pearl River, NY and Montvale, NJ.
"Think of a Medispa as a cross between a day spa and a medical clinic," explains Dr. Fiorillo. "Where traditional spas are limited in what they can offer, Luminique will be the place to go for those looking for proven cosmetic treatments."
To celebrate its opening, Luminique hosted an intimate affair with several notable figures in attendance. These included Karen Gravano and Renee Graziano, stars of the popular reality television series, Mob Wives.
"Our new SoHo location, Luminique, offers the perfect blend of effective cosmetic treatment and pure relaxation," says Dr. Fiorillo. "Patients love that they can address some of their most pressing cosmetic concerns in such a welcoming, comfortable atmosphere." The facility will offer traditional spa services—wraps, facials, peels—as well as more powerful cosmetic treatments. Among the procedures to be offered will be Botox, laser treatments and microdermabrasion. Dr. Fiorillo will also be offering his own line of skincare products.
The facility is set in the SoHo district of New York City. Known for its trendy boutiques and art galleries, SoHo now plays home to the city's newest Medispa. "Luminique will serve as a haven amidst the hustle and bustle of NYC," says Dr. Fiorillo. "As always, our top priorities are safety, honesty and patient satisfaction."
Luminique is located at 350 Hudson Street in Manhattan, and is taking new clients starting immediately. Those interested can visit his new website at http://www.luminiquemedspa.com/ or call (212) 647-0007 to schedule an appointment.
About Dr. Fiorillo
Dr. Fiorillo, a board-certified plastic surgeon in New Jersey and New York City, is highly respected and well-known and frequently appears in the national media as an expert opinion in this popular field, including appearing as a breast specialist on "The Real Housewives of New Jersey."
Board-certified in Plastic and Reconstructive Surgery, Dr. Fiorillo graduated with his medical degree at the top of his class at Chicago Medical School and completed residency training in general surgery at State Island University Hospital. He also completed a fellowship in plastic surgery at the University of Medicine and Dentistry of New Jersey.
In 2004, Dr. Fiorillo opened an outpatient surgical facility where he performs most of his plastic surgery procedures, providing comfort and convenience for his patients. Dr. Fiorillo has offices in New York and New Jersey and can be reached at (866) 537-0954 or http://www.drfiorillo.com/.
###