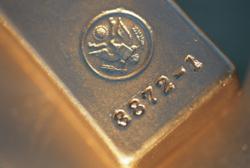 We expect a positive upward trend for the precious metals as the year continues, benefiting those investors holding long-term positions. -- Frank Gaudino, managing partner at Lloyds Commodities
Palm Beach Gardens, FL (PRWEB) January 20, 2012
Lloyds Commodities has released its precious metals predictions for the 2012 fiscal year.
According to the leading precious metal wholesale dealer based in Palm Beach Gardens, Fla., the forecast for gold and other precious metals looks particularly bullish – especially for investors holding long-term positions.
Lloyds Commodities believes the price of gold has the potential to reach a record $2,000 per ounce this year.
"Gold, silver, platinum and palladium are off to a good start so far in the new year, but during the first quarter, it could be a choppy rollercoaster ride for investors," said Frank Gaudino, managing partner at Lloyds Commodities. "We expect a positive upward trend for the precious metals as the year continues, benefiting those investors holding long-term positions."
With Lloyds Commodities, there is also the unique opportunity for investors to profit when the market is down – the ability to "short" the market. So whether the outlook for precious metals is bullish or bearish, there are plenty of chances to profit with Lloyds.
To become a precious metal retailer with Lloyds, the capital required is relatively low, while potential returns are great – particularly in a year that looks exceptionally bullish for precious metals. Lloyds operates under a business model emphasizing integrity and dependability – driven by exceptional customer service and support.
There are myriad benefits to working with Lloyds as an independent precious metal retailer, including:

Access to multiple revenue-sharing and profit centers
16-hour trade desk
Independent dealer portal
Customer portal
New product offerings to help diversify investor portfolios
State-of-the-art-back-office software
Stop and limit order processing
"At Lloyds, we are 100 percent client-centered. We make it our top priority to be aware of and to comply with all current industry regulations – and we strive for integrity in each and every trade and transaction. This helps alleviate any worries our independent dealers may have, allowing them to focus completely on maximizing the profits of their businesses," said Gaudino.
The Palm Beach Gardens, Fla., wholesale metal dealer specializes in gold, silver, platinum and palladium retail. Visit Lloyds Commodities' website for additional information about how to become a commodities dealer.
###