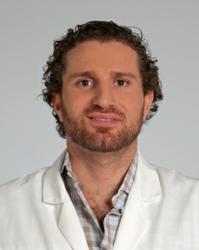 "It's been exceedingly rewarding and intrinsically valuable," Fadul says of his collaboration with Omnnea.
Baltimore, MD (PRWEB) January 26, 2012
For a burgeoning democracy struggling to emerge from years of war, social strife, and economic instability, advances in health care might seem a pipe dream. Many Iraqi face a two-hour drive with stultifying heat, dirt roads, mountainous terrain, and the specter of bandits and terrorists just to see a physician—provided one has access to a vehicle to begin with. Yet Rafid Fadul, a Johns Hopkins Carey Business School alumnus, has helped spur change at the grassroots level, without costing Iraqis a cent.
Fadul, a physician and 2011 graduate of the MBA in Medical Services Management program, was keenly aware of the huge disconnect in health care access for virtually all but the wealthiest people in his family's homeland. (Fadul's parents left Iraq just after Saddam Hussein came to power; they later moved to the United States when Fadul, born in Abu Dhabi, was an infant.) "Iraq currently does not have much of a medical infrastructure," Fadul says. "There are few specialists, for example, and most are poorly trained and equipped by our standards." To complicate matters further, relatively few physicians practice outside the country's wealthy urban areas.
Realizing the sobering socioeconomic gaps that feed the problem, Fadul took advantage of one of the commodities Iraqis (as people almost everywhere) seem to have in abundance—cell phones. This basic telecommunications tool, he reasoned, could put reliable, useful health care information into the hands of people who live in remote villages and rarely see a doctor. In addition, mobile technology could significantly improve access to physicians themselves, as in the case of a small clinic without access to even a modest computer or digital camera. Using a cell phone, a patient's medical records and diagnostic photos, for example, could be shared with a specialist hundreds of miles distant, whereas an in-person consult and exam would be next to impossible.
To implement his vision, Fadul approached Iraq's sole data and wireless communications provider, Omnnea Wireless Ltd. The company proved extremely receptive to the idea. Seeing the potential to turn thousands of mobile devices into sources of medical information—using prepackaged text messages and emails to communicate advice concerning diet, exercise, and heart disease and cancer prevention, for example—Omnnea launched the One Touch Health initiative early this year. In the planning stages are live streaming video of physicians discussing various health care issues and the possibility of eventually offering videoconferencing services or assembling individualized health databases for subscribers. Every Omnnea subscriber in Iraq (approximately 250,000 at last count) has access to One Touch Health as part of a basic package of services, at no extra charge. "This is not inherently a moneymaker for Omnnea," says Fadul. "Instead, the motivation is to do right by doing good—it's really analogous to the mission of the Carey School."
Fadul says One Touch Health has been "conceptually well received," with some resistance typical of first adopters—including physicians and patients—fading as the program gains traction, the technology proves its usefulness, and the benefits become clear.
"It's been exceedingly rewarding and intrinsically valuable," Fadul says of his collaboration with Omnnea. "It's an example of taking off-the-shelf, existing cell phone technology that most Iraqis already possess and using it to best advantage. I can't speak highly enough of the Omnnea staff. They've devoted time, energy, and resources, and the best part is they're in it for the long haul."
###