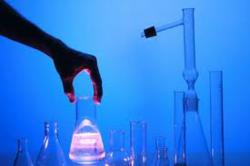 this is the perfect time to reach out to younger students and get them excited about science, technology, engineering and mathematics.
Tallahassee, FL (PRWEB) January 24, 2012
Tallahassee Community College has made a commitment to work with area schools to encourage students to take courses in science, technology, engineering and mathematics (STEM) and to enter STEM-related careers. TCC's District Board of Trustees, on Tuesday, approved the College's plan to become a STEM Center of Excellence. As a STEM Center of Excellence, TCC will work to attract more young people to the STEM disciplines, give them a rigorous education, and advance them to four-year institutions or the job market. In order to do that, TCC is collaborating with middle and high schools in Gadsden, Leon and Wakulla counties to create a seamless STEM "pipeline."
The College will develop a joint council of teachers and other school personnel to focus on generating interest in STEM disciplines. Plans include recruiting students into high school and TCC STEM programs, offering summer camps and other special programs to enhance students' success in STEM coursework, and providing scholarships to outstanding students. The College has committed $20,000 annually to competitive scholarships for students who plan to earn an Associate in Arts degree at TCC and then a bachelor's degree in a STEM area or an Associate in Science degree at TCC in a STEM area, followed by entry into the workforce.
Dr. Calandra Stringer, associate dean of curriculum, said that students will receive additional support through guest lectures and internship opportunities. They will also have access to TCC's STEM Center, which provides study rooms, group tutoring and other support for students in STEM programs.
"Governor Rick Scott has called on the state's schools and universities to increase the number of graduates in STEM fields in order to strengthen Florida's economic competitiveness," said TCC president Jim Murdaugh. "TCC already has a great track record with STEM, but this is the perfect time to reach out to younger students and get them excited about science, technology, engineering and mathematics."
This initiative will complement several existing TCC programs that support achievement in STEM-related fields, including the following:

Grant in the amount of $460,000 over 5 years from the National Science Foundation (NSF) to support STEM Star scholarships for approximately 32 students per year.
Grant from NSF for the Florida Georgia Louis Stokes Alliance for Minority Participation program, which supports about 60 students each year and, through that relationship, offers internships to selected students at Brookhaven National Laboratory.
National Science Foundation virtualization grant in partnership with Florida State College at Jacksonville to support new approaches in technology for virtualization and related summer camp experiences for high school students.
Partnership with Florida Learns through the Panhandle Area Educational Consortium to provide opportunities for students and parents in Gadsden and Wakulla counties to visit TCC to learn about opportunities in STEM professions.
Grant in the amount of $200,000 from the U.S. Department of Education to enhance equipment used for STEM instruction.
###