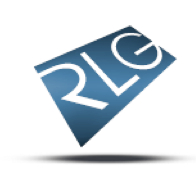 New York, NY (PRWEB) January 24, 2012
Over the past year, proponents of an accelerated process for procuring FDA approval of high-risk medical devices have been citing the European Union's process for approving medical devices as a model plan, a January 19 Bloomberg article states. The EU's approval process–which allows complex medical devices to reach the European market an average of two years sooner than they reach the U.S. market–is luring device manufacturers away and is consequently contributing to the country's high unemployment rate, medical device industry supporters argue.
The breast implant debacle in Europe, which involves the removal of thousands of potentially faulty implants manufactured by the now-defunct French company Poly Implants Protheses SA, has heightened scrutiny of the EU's medical device approval process, however. The European breast implant problem therefore should make U.S. regulators realize that it would be unwise to adopt an accelerated medical device approval process similar to the one in place in Europe, according Carl Heneghan, an Oxford University teacher who has studied device recalls and is cited in the Bloomberg article.
"All the industry guys in the U.S. say, 'we should have access to these products much sooner, like in Europe,'" the Bloomberg article quotes Heneghan as saying. "The flip side is, the European people are being used as guinea pigs."
The importance of subjecting medical devices to comprehensive FDA reviews before those devices are approved for sale has been highlighted in recent months by the thousands of U.S. women who have suffered injuries as a result of vaginal mesh implants. Categorized by the FDA as medical devices that the agency can clear for sale based on similarity to medical devices already on the market and without the benefit of human testing, the implants have so far spawned more than 650 lawsuits filed by patients alleging that they have been significantly injured as a result of having mesh products implanted transvaginally. Articles on abcNews and on local news outlets explain the FDA approval process that cleared vaginal mesh for sale, and the tribulations of women who are suffering injuries as a result of vaginal mesh and are filing lawsuits to recover for those injuries.
RLG's Vaginal Mesh Lawsuit Information Center, at http://www.vaginalmeshlawsuit.com, has features that allow for easy sharing, including links for automatic posting on Facebook and Twitter, specifically to enable visitors to spread the word about vaginal mesh and the dangers of vaginal mesh products. The Rottenstein Law Group, a personal injury firm, encourages visitors to link to its sites from their own blogs and websites to spread information about defective medical products and dangerous drugs.
About THE ROTTENSTEIN LAW GROUP
The Rottenstein Law Group is a New York-based law firm that represents clients in mass tort actions. The firm was founded by Rochelle Rottenstein, who has more than two decades of experience as a lawyer, to represent clients hurt by defective medical devices. http://www.rotlaw.com
Contact:
The Rottenstein Law Group, LLP
Rochelle Rottenstein, Esq.
1259 Veeder Drive
Hewlett NY  11557
(212) 933-9500 (office phone)
(212) 933-9980 (facsimile)
rochelle(at)rotlaw(dot)com
http://www.rotlaw.com
###