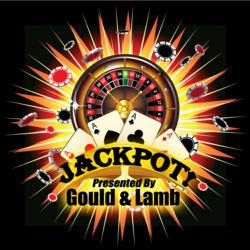 Bradenton, FL (PRWEB) January 23, 2012
Gould & Lamb, LLC, the global leader in Medicare Compliance Services to Insurance Carriers, Third-Party Administrators and Self-Insured entities, announces the launch of their new educational series focused on assisting industry professionals to achieve Medicare and Medicaid compliance. The conference, titled "Jackpot!" and themed to match the casino/convention venues where it will be held, is a two-day event that will be presented at four regional locations – New Orleans, Las Vegas, Atlantic City and St. Louis.
MSP Compliance requires industry professionals to remain educated and updated on current regulations and protocols to avoid any compliance issues and/or fines. Utilizing the wealth of resources available to Gould & Lamb and its highly experienced team of executives and industry leaders, as well as respected experts from outside the company, presentations at the conference will provide attendees with the most up to date and in-depth information regarding all aspects of Medicare & Medicaid compliance.
Deborah Pfeifle, CEO of Gould & Lamb remarked on the importance and value of this new initiative, "there is a web of confusion in the insurance industry relative to MSP Compliance and parties to a settlement are gambling with Medicare benefits every day. We are offering this educational opportunity to address the complexities of considering Medicare's interests. Our comprehensive program, presented by the most experienced subject matter experts, is sure to provide information for the protection of all parties, while protecting the future of the Medicare Trust Fund for all of us."
In addition to information and networking opportunities, the event will offer 12CLE/CEU Credits. With topics ranging from CMS Mandatory Insurer Reporting and Conditional Payments, to Medicare Set-Aside and Post Settlement Administration, this is a "must attend" for industry professionals, claims adjusters, attorneys, risk managers, settlement brokers, self-insured entities and third-party administrators.
For more information on this groundbreaking series, visit the Event Homepage
http://events.r20.constantcontact.com/register/event?oeidk=a07e5hvdam7c3f86289&llr=w9sy7ocab
or contact
Michael Riccio
Marketing Specialist at Gould & Lamb
michael.riccio(at)gouldandlamb(dot)com
941.798.2098 ext 1450
####