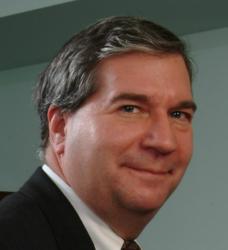 If our officials set their sights on simply providing a little more sunlight to all small and medium-size enterprises, the best nanotechnology companies will rise on their own.
Valley View, OH (PRWEB) January 23, 2012
"Decades of investment by government and the private sector have grown into a field of economic opportunity, now ripe with good jobs," says Scott Rickert, CEO of nanotechnology company Nanofilm, in his January IndustryWeek Taking the NanoPulse column. "The harvesting equipment has just been delivered: the Advanced Manufacturing Partnership."
The Advanced Manufacturing Partnership is a public-private consortium charged with investing more than $500 million in nanotechnology and other emerging technologies with the goal of accelerating the commercialization of scientific innovation to create new products and high paying jobs in the plants that manufacture them.
Corporations such as Dow, Ford, Proctor and Gamble and others are joining with a group of universities in working with the National Economic Council, Office of Science and Technology Policy, and the President's Council of Advisors on Science and Technology.
The column explains that the group's scope is wide, but three of their goals apply directly to nano-commercialization:

Reducing the time to make advanced materials for manufacturing.
Developing new technologies to get manufactured goods designed, built, tested and to market faster.
Creating an infrastructure and shared facilities that open up opportunities for small and mid-sized innovators.
Rickert also offers cautionary advice to the start-up group, saying "Keep AMP a partnership, not a handout…The truest judges of business are people with their own resources at risk – private sector investors and businesses."
The full article, titled The Nano-conomy: Time to Reap the Rewards, can be read at the IndustryWeek website.
Scott Rickert is the co-founder and CEO of Nanofilm. He has been the nanotechnology columnist for IndustryWeek.com since 2006. He is a founding board member of the Nanobusiness Commercialization Association and the Nano-Network and frequently writes and speaks on nanotechnology research and commercialization.
Nanofilm (http://www.nanofilmtechnology.com) is a leader in nanofilm technology and self-assembling thin films for a variety of substrates and surfaces. With an in-house team of nanotechnology specialists, the company continues to leverage its rich technological strengths and core competences to capture growth opportunities in nanotechnology
###