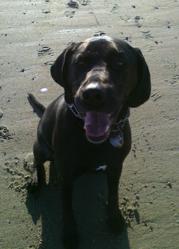 the blogs will share tips and ideas with those interested in work life balance.
Boston, MA (PRWEB) January 23, 2012
On Friday, January 13, 2012, TAPP launched its new blog with "The Power of the Association" by founder and CEO, Linda J. Guild, CAE. New posts will appear on the blog 3 to 4 times a week. Contributing writers will include the rest of the TAPP staff, guest experts and association members. TAPP created the blog to advance the strong support system they are building for the part-time community. Bloggers will provide tips, how-to's and trends on a myriad of topics: work/life balance, professional development, working moms, the workplace environment, and small business insights, just to name a few. Readers are encouraged to post comments, exchange ideas, and give feedback. Visit this exciting new blog at http://tapponline.net/blog.
About the Talented Alliance of Part-Time Professionals (TAPP):
TAPP is a professional association offering 24/7 online comprehensive research, resources, and community for both current and future part-time professionals, as well as their employers. Assessment tools, experts, archived webinars, discussion boards, job boards, and articles are among the benefits TAPP members enjoy. Basic membership is free. For access to additional resources, premium membership is available for annual or bi-annual fee. TAPP can be found on Facebook, Twitter and Linkedin.
###