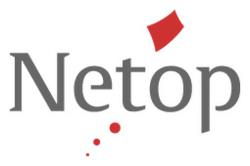 Engaging with customers in a timely manner is becoming ever more important.
Portland, OR (PRWEB) January 23, 2012
Today, Netop announces the launch of Live Guide 5.5, an enhanced version of its popular Netop Live Guide live chat solution. The new version brings additional security and features to the efficient and easy-to-use system.
Live Guide 5.5 provides operators with preview pre-chat forms and messages, allowing them to respond more quickly to customers and easily route them to in-house experts. This version also allows operators to change the size of their video chat windows in order to provide better service to video chat customers. In addition, Live Guide now includes IP restrictions, so administrators can restrict unwanted use of their live chat system.
"In the era of social media, engaging with customers in a timely manner is becoming ever more important and has proven to be key to boosting online purchases," said Kurt Bager, CEO, Netop. "Live Guide 5.5 is an easy-to-use, cost-effective way to quickly respond to consumer needs, ensuring satisfaction and building brand loyalty."
Netop Live Guide is the only live chat system that features video chat, and can be used across a variety of channels—including websites, emails, social media and electronic invoices. The live chat solution includes popular features such as prepared responses and workflow routing, enabling operators to handle multiple customer inquiries simultaneously.
Customer intelligence features and detailed chat logging help staff provide excellent service to website visitors. Advanced analytics enable deeper insight into customer behavior, and detailed reporting capabilities make it easy to measure call resolution and customer satisfaction.
Netop develops and sells market-leading software solutions that enable swift, secure and seamless transfer of video, screens, sounds and data between two or more computers. The company has three business areas: Secure Remote Control, Classroom Management and Live Chat.
Netop Remote Control is the most secure, trusted and scalable remote support solution on the market today. Used by more than half of the Fortune 100, it helps businesses reduce support costs and meet security and compliance standards. In Classroom Management, Netop is the world leader in software, helping teachers in 75 countries make teaching with technology easier and more effective. Higher efficiency and better grades are some of the results. And in Live Chat, Netop Live Guide is the live chat solution that helps companies provide better customer service, increase efficiency and sales, and turn website visitors into customers.
Headquartered in Denmark, Netop employs 140 people and has subsidiaries in the United States, Great Britain, China, Romania and Switzerland. The company sells its solutions to public and private clients in more than 80 countries. Netop Solutions A/S shares are listed on the Copenhagen Stock Exchange OMX. Read more at: http://www.netop.com.
###