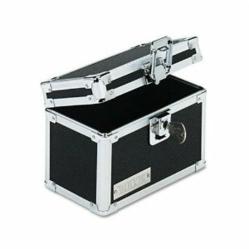 Having the complete suite of in-home monitored medication products is essential for the patient to have matchlees care and better outcomes.
(PRWEB) January 24, 2012
The Pittsburgh-based firm Automated Security Alert has seen success with patients using their monitored medication dispensers to help individuals get the correct dosage of medication at the proper time. Now the company is going one step further in their mission to keep senior citizens and physically-challenged persons safe in their own homes by offering a new product: a medication sized safe to store unused medication.
When a caregiver or family member fills a monitored medication dispenser, there is a possibility that medication can be leftover before the next time the dispenser needs to be refilled. The programmed dispensers, the MedPro or the MedPro Plus can be individualized to the patient's needs because some people need medication once a day and some need medication four times a day. Having leftover pills in a bottle that a patient can access could be problematic. Director of Consumer Relations, Matthew Couillard commented, "This safe is a great addition to the MedPro or MedPro Plus, because it takes away any confusion and can prevent overdosing." Automated Security Alert Prides itself on developing new and creative ways to further their central mission of giving people the freedom to stay in their homes and keeping them out of nursing homes and hospitals for as long as possible.
Automated Security Alert, Inc., has provided freedom and security since 1988 to over 60,000 consumers through the use of technology and services that enable seniors, physically-challenged persons and recovering patients to maintain an independent lifestyle in their homes. ASA's creative, dependable solutions include medical alert systems (personal emergency response systems); fall detection systems; and medication management systems, including electronic pill dispensers and monitored automated medication dispensers.
For further information, please contact Matthew Couillard at 1.800.338.7114.
###