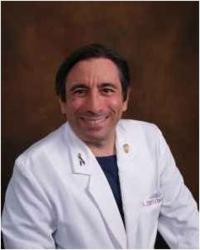 "The days of affliction have taken hold of me. My bones are pierced in the night and my sinews take no rest." —Job 30:16-17
Newport Beach, CA (PRWEB) January 22, 2012
Fibromyalgia is not only a difficult illness for patients who are forced to live with chronic pain and other co-morbid conditions, it is also perplexing to physicians who often do not have the tools necessary to feel comfortable in making an accurate diagnosis or to prescribe a successful treatment regimen. Dr. Scott Stoney from California Rehabilitation and Pain Management Center in Newport Beach, CA, has recently researched fibromyalgia, medications, and rehabilitation strategies, and highlights the usefulness of the Fibromyalgia Oswestry Pain Questionnaire as a tool to measure pain management efficacy in this patient population. New research shows that in order to have optimal rehabilitation outcomes in a fibromyalgia patient, the treatment should be tailored to the individual patient by addressing exercise, diet and psychological aspects as well as drugs.
It wasn't until 1987 that the American Medical Association (AMA) acknowledged fibromyalgia as a true illness. Since the diagnosis is relatively new in the western medical community, many patients see multiple physicians before being diagnosed—with a resulting delay, or even lack, of treatment. The average woman with FM has been reported as having less functional ability related to ADLs (activities of daily living) than the average community-dwelling woman in her 80s (according to article titled "A Comparison of Physical Functioning Performance and Strength in Women with Fibromyalgia and Older Women Who Are Healthy." Phys Ther. Nov 2006). In 1998 a multi-center study published in the June issue of Journal of Rheumatology revealed that 26% of the fibromyalgia patients surveyed were receiving some form of disability payment. 57.1% of those with FM left the workforce because of their symptoms of FM. Among those who continued in their jobs, the majority (59.4%) had reduced the time they spent working.
According to Regina P. Gilliland, MD, Department of Internal Medicine and of the Division of Rehab Medicine at the Mobile Infirmary Medical Center, investigators believe that a successful fibromyalgia rehabilitation program involves a multidisciplinary team of professionals and various modalities individualized for each patient (see article titled Physical medicine and a rehabilitation approach to treating fibromyalgia by Pellegrino M.). The team should include a physician, a medical psychologist, physical and massage therapists, and an exercise physiologist. The team members should have expertise in the treatment of soft-tissue disorders.
According to Dr. Stoney, gradual graded exercise is necessary for fibromyalgia patients. They need to start with small and limited exercise program and graduate very slowly. Over-exercise tends to flare the patients' condition and lead to poor exercise compliance. Traditional therapy or exercise rehabilitation may worsen the patients' symptoms. Monitoring during rehabilitation is also critically important. As goals are met and symptoms change, the physician must modify the rehabilitation prescription to meet the individual's current needs.
A number of randomized, controlled trials of multidisciplinary treatment and exercise—combined with education and/or cognitive behavioral therapy—showed that patients with fibromyalgia had improvements on a six-minute walk with significant decreases in pain and beneficial efficacy. One randomized, controlled trial of multidisciplinary rehabilitation showed improvement in health-related outcomes in a nonclinical, community-based setting at 15-month follow-up. A published study that evaluated the impact of a physical therapy-based educational program on patients with fibromyalgia found that the program had a positive impact on patients' well-being (see article titled "Long-term Follow Up of a Physical Therapy Programme for Patients with Fibromyalgia Syndrome" by Havermark AM). The study concluded, however, that the program had no effect on the other symptoms of fibromyalgia.
Hãuser et al, in a meta-analysis of randomized controlled clinical trials, also looked at the efficacy of multidisciplinary fibromyalgia treatment (see article titled "Efficacy of Multicomponent Treatment in Fibromyalgia Syndrome: a Meta-analysis of Randomized Controlled Clinical Trials" by Hauser W.). Reviewing nine studies, which included a total of 1,119 patients, the investigators found evidence that treatment combining at least one educational or psychological therapy with at least one exercise therapy can provide short-term reduction in pain, fatigue, and depressive symptoms. The study results also indicated that physical fitness benefits from the treatment could be maintained over the long term.
Investigators of fibromyalgia have found that daily aerobic and flexibility exercises are an essential component of the rehabilitation program (see article titled Six-month and one-year followup of 23 weeks of aerobic exercise for individuals with fibromyalgia by Gowans SE). During this study, patients were randomized to receive 20 weeks of high-intensity exercise or flexibility training. Improvements in fitness, global assessment ratings, and tender-point pain thresholds were greater in the high-intensity group than in the flexibility group. Subsequent clinical trials have confirmed the benefits of aerobic exercise and muscle strengthening on mood and physical functioning for patients with fibromyalgia.
Dr. Stoney also mentions that since poor diet worsens the symptoms of fibromyalgia, a healthy diet should be a therapeutic recommendation for those patients. Included in a balanced diet should be vitamins and minerals, antioxidants, amino acids, and fiber. One investigator suggests that the deterioration from improperly treated fibromyalgia may be due to impaired glycolysis and carbohydrate metabolism (see article titled Glycolysis abnormalities in fibromyalgia by Eisinger J.). Dietary changes are essential to improving symptoms and outcomes.
Patients with fibromyalgia produce more damaging free radicals than do healthy people according to Regina P. Gilliland, MD, since they have a reduced antioxidant capacity. Normal cellular respiration produces free radicals that lead to oxidative stress. The antioxidant defense system normally keeps these free radicals in check. Dietary antioxidants consumed in foods are essential to increasing and maintaining antioxidant status.
Dr. Stoney says, "Therapeutic intervention—whether by injections, exercise, medications, bio-feedback, coping techniques, or any other means—should always be accompanied by an observation of functional change demonstrated by the patient. Patient-specific short- and long-term goals should be addressed and re-evaluated with each encounter. Re-evaluation of patient response to treatment based upon these goals is an essential component of a rehabilitation plan. Each fibromyalgia patient is individualized in their response to intervention. Monitoring the response to treatment on an interval basis is essential to assess progress or regression due to disease progression or failure of treatment response."
Dr. Stoney states, "From fibromyalgia support groups what you hear often is: 'The doctor said there was nothing to be done for fibromyalgia.' What should be heard instead is: 'The doctor said they didn't know what to do to treat fibromyalgia, but said that they would consult other doctors and refer me to specialists in order to try and find treatments, as well as reassuring me that even if nothing was yet available to completely manage my fibromyalgia, advances are being made all the time.'"
For patients with fibromyalgia, disability can be severe and pervasive and so the rehabilitation medicine approach should be focused on improving patient's function. Although there is much to be said for symptomatic improvements, rehabilitation treatment emphasizes efficacy in outcome measurements. Simple measurement techniques such as the Fibromyalgia Oswestry Pain Questionnaire and the Fibromyalgia Impact Questionnaire are useful in measuring response to treatment. To obtain optimal response in a patient with fibromyalgia, the treatment should be tailored to the individual fibromyalgia patient's symptoms, examination findings and testing data. It is important to measure treatment response by the improvement in quality of life variables. It is when a practitioner views the patient as a whole and promotes goals to optimize quality of life measures that intervention results are best appreciated.
The modern version of the Hippocratic Oath (written by Louis Lasagna in 1964) states: "I will remember that there is art to medicine as well as science, and that warmth, sympathy, and understanding may outweigh the surgeon's knife or the chemist's drug." For fibromyalgia, this phrase could not be more appropriate.
Dr. Scott Stoney
California Rehabilitation and Pain Management
361 Hospital Rd, Suite 425
Newport Beach, CA 92663
Office: 949.548.4580
http://www.CaliforniaRehab.com
"We Support The H.O.M.E. Foundation"
About The H.O.M.E. Foundation:
The Helping Others Means Everything, or The H.O.M.E. Foundation, is a not-for-profit organization dedicated to helping our Family of Charities. Frank Verdugo, President of The HOME Foundation, wants to help as many worthy charities as possible as they struggle during these tough economic times. Frank Verdugo helps raise funds through luxury dream home raffles, prizes, and high profile celebrity events in Hollywood... "Our mission is to help charities reach their fundraising goals and to bring awareness to their praiseworthy causes." http://www.facebook.com/FrankVerdugo Please visit our Dream Home Raffle at: http://www.facebook.com/HOMEFoundationRaffle
###