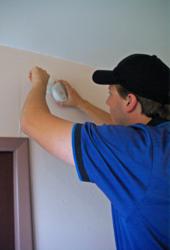 Without a complete 24/7 service team, these tecnologies do not provide the level of protection patients need.
Pittsburgh, PA (PRWEB) January 26, 2012
In a time when many companies are downsizing, Automated Security Alert is growing and the Pittsburgh-based company has had to revamp its service department to keep up with the expanding customer base. Jerry Conrad, who has been with Automated Security Alert for eight years was recently named the Service Manager. Conrad is now entrusted with ordering new equipment and overseeing the company's technicians' appointment schedule, and managing the day-to-day operations of the service technicians. Conrad said of his new position, "I'm glad to provide a more integral role within the service department at ASA. We pride ourselves on providing excellent customer service and I intend to continue with that goal." Automated Security Alert is confident that Conrad's knowledge and experience will help guide the company's service department through a time of growth and change.
Scott Wallace, who has been with company for six years has also recently moved up in the company and was given the title of Field Technician Supervisor. During his time with Automated Security Alert, Wallace has made literally thousands of installations and service calls within the southwestern region of Pennsylvania. His new job responsibilities are overseeing local service technicians and ensuring that the high quality of customer service is maintained at all times and that new installations and service calls are handled quickly. Automated Security Alert is glad to put Wallace's talents and knowledge to work, ensuring that as the company grows that the customer service will always maintain its level of standard-setting excellence.
Automated Security Alert, Inc., has provided freedom and security since 1988 to over 60,000 consumers through the use of technology and services that enable seniors, physically-challenged persons and recovering patients to maintain an independent lifestyle in their homes. ASA's creative, dependable solutions include medical alert systems(personal emergency response systems); fall detection systems; and medication management systems, including electronic pill dispensers and monitored medication dispensers.
For further information, please contact Matthew Couillard at 1.800.338.7114.
###