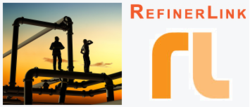 Entropy unlocks the potential energy of capable oil industry talent
New Orleans, LA (PRWEB) January 24, 2012
In alignment with the company mission, RefinerLink.com has launched the free job posting forum, Entropy, to give employers the ability to more readily attract top talent in the refining industry. For applicants, this job search platform provides easy means of finding career placements, while also being able to connect with company employees to get direct feedback on work environment and growth potential.
Entropy is a RefinerLink job placement system that unlocks the potential energy of capable oil industry talent. By removing the bounds of paid postings and paid user registration, Entropy maximizes opportunities for both Employers and Employees by delivering a free user-friendly oil job posting system. A perk that Employers enjoy is a clean user management system that streamlines the application process. Additionally, companies can benefit from exposure to the other useful content on RL, such as salient business contacts and industry specific blogs that provide tips on improving workforce satisfaction.
As a job applicant or employee in the oil industry, the RefinerLink service offerings can be limitless. From receiving employee input on companies, to sharing technical troubleshooting experiences, the depth of user engagement on RL can be catered to each individual's needs. As a community of oil refining professionals, direct connection with site users create lasting associations that one can leverage for the lifetime of a career.
RefinerLink strives to unify the downstream oil & gas community, and providing efficient means of improving company organizational capability through Entropy is just one milestone on that path.
About RefinerLink:
Headquartered in New Orleans, LA, RefinerLink was created to unite the downstream oil community in ways that can accelerate growth and improvement in the overall industry. From news and industry event listings, to job postings, employee surveys, and community forums, RefinerLink offers a one-stop shop for Refiners around the world to connect and efficiently leverage communal knowledge.
###