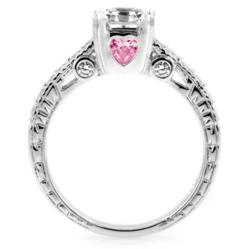 get that special woman in your life a beautiful ring that isn't going to cost a lot, but everyone will think it did
Oak Park, Illinois (PRWEB) January 24, 2012
The Cubic Zirconia Jewelry store has added more products to its line of Cubic Zirconia Jewelry while reducing prices and extending its network of suppliers. Shoppers can now choose from a more wide-ranging product listing of CZ Jewelry from different manufacturers and several different suppliers on one website.
The Cubic Zirconia Jewelry Store website offers shoppers the convenience of researching CZ Jewelry products and prices from different manufacturers and suppliers on one website. The website lists a Valentine's Day Collection and other products from engagement rings to necklaces, bracelets, cocktail rings, toe and belly button rings. Get that special woman in your life a beautiful ring that isn't going to cost a lot, but everyone will think it did.
Shoppers can browse the website by viewing product pictures or search for specific items by category or price ranges and easily locate the perfect gift.
The Cubic Zirconia Jewelry Store offers shoppers prices on Cubic Zirconia engagement rings as low as $50 to more than $1,000 on each piece. Shoppers are also able to view related product pictures to help make shopping and researching faster and more convenient. The website is popular with Valentine's Day shoppers, which include orders already placed for Valentine's gifts and engagement rings.
###