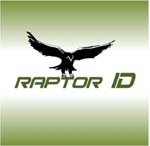 "A tremendous Leap Forward in Mobile Biometrics...."
Saint Michaels, MD (PRWEB) January 23, 2012
Raptor Identification Systems, Inc. ("Raptor ID") today announced the launch of the RaptorONE-TM, a revolutionary Android-based smartphone with full multi-biometric screening capability, and the RaptorPAD-TM, a state-of-the-art tablet with Full Biometric Enrollment capability. Both devices fill significant capability gaps in Mobile Biometrics for DoD, DoJ, DHS, Intelligence, and Federal/State/Local law enforcement communities.
The RaptorONE and RaptorPAD represent a tremendous leap forward in the Mobile Biometrics field. They provide current communications technologies and robust processing power with leading edge biometrics in highly mobile, cost-efficient, handheld devices. Raptor ID's exclusive Extended Depth of Field (EDOF) iris capture technology allows users to capture iris images with extraordinary clarity, anywhere from 5"-9" away, enabling true one-hand point-and-shoot iris capture. Raptor ID's exclusive TalonTM biometric capture interface is an intuitive, icon-based application that enables user training in minutes, not months.
Raptor ID's modular devices function as the computing-power "engine" for the operator. Both devices are compatible with interchangeable add-on modules, enabling a wide array of additional mission sets - RFID readers; contactless card readers; peer-to-peer radio; satellite radio over a wide variety of bandwidths; multi-TB storage for mirroring content from suspect devices and PC's; passport readers; laser barcode; streaming video from helmet cams/bore-scopes/rifle scopes; and almost anything the use case calls for. This allows the customer to simply purchase inexpensive add-ons to fulfill mission requirements, rather than high-priced uniquely specialized devices.
"Raptor ID has taken today's technology, solved today's biometric challenges, and used commercial industry best practices to radically accelerate time-to-market," said Charles Strasburger, Founder, Chairman and CEO of Raptor ID. "Rather than developing small batches of high-cost, highly-specialized products, our approach allows us to integrate small, low-cost modular attachments to meet the needs of specific agencies, while simultaneously producing high volumes of core products at a cost per unit three to five times lower than current providers."
Raptor ID product features include: Dual-core OMAP4460 1.5gHz processor | 1GB RAM | 128GB mass storage | 6,000 & 10,000 mAh hot swappable battery | sunlight-readable display | waterproof to IP-67 | ruggedized to MIL-STD-810G | -10oF to 160oF operating temperature range |Integrated smartcard reader, fingerprint, and EDOF Iris Capture | Android 4.0 OS (backwards compatible to 2.3, 3.1 and 3.2) | GSM (Worldwide) - 850/900/1800/1900 MHz | UMTS/HSPA at 850/1900/2100MHz | WiFi 802.11 b/g/n
More about Raptor Identification Systems, Inc. at:
http://www.Raptor-ID.com
Further information:
Charles Strasburger
Chairman and CEO
Tel. +1 410.745.8354
Email: Charles.Strasburger(at)Raptor-ID(dot)com
About Raptor Identifications Systems, Inc.
Raptor ID develops and produces revolutionary Android-based smartphone and tablet products with full multi-biometric screening and enrollment capabilities. Designed for use by DoD, DoJ, DHS, Intelligence, and Federal/State/Local Law Enforcement, Raptor ID's products provide robust communications and substantial processing power, with the modularity and flexibility to fulfill a wide variety of mission requirements, all in a self-contained, multifunction, field-ready device. Raptor ID's rapidly deployable, easily trained, low cost solutions enable the proliferation of biometric screening capabilities throughout operating forces, creating the ability to cast a much wider net and screen a substantially greater number of known and unknown subjects. Whether the use case is border and maritime security, law enforcement, counter-terrorism operations, or waging asymmetrical warfare in theater, Raptor ID has the ideal mobile biometric solution. http://www.raptor-id.com
###