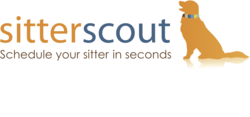 "We wanted to go straight to the heart of the issue: scheduling babysitters is a nightmare!"
Redmond, WA and San Francisco, CA (PRWEB) January 23, 2012
SitterScout, the mobile and online tool that helps parents book their babysitters on the fly, launched into public beta today. The innovative app aims to help moms and dads get much-needed time away by dramatically simplifying and accelerating babysitter logistics.
"We wanted to go straight to the heart of the issue: scheduling babysitters is a nightmare!" said co-founder and mom Heidi Rielly. "You call one babysitter, you wait, you might hear back and you might not. By the time you get a "no" answer, it may be too late to find another. SitterScout takes the pressure off parents by doing the work for them."
SitterScout enables registered parents to add their babysitters (or housesitters or petsitters) by entering the sitter's mobile number and/or email address and then parents can instantly begin booking. Parents simply choose a date, select sitters and click just once to invite them. Sitters are enticed to respond as soon as possible so that they win the job. The tool can also send invites in "rounds" so that favorite babysitters get first dibs.
"Simplicity and reliability were absolutely critical in the technology and design of SitterScout," said Rielly, "We wanted to level this one, gigantic speed bump on the road to getting parents out and about. There are loads of services that find you sitters. We want to help you actually use the ones you've got more regularly so you get more 'me time.'"
SitterScout is currently free. Watch the video demo and learn more at http://www.sitterscout.com.
About SitterScout
We are parents. Parents who dearly love our children, but occasionally need time away – for play, for friends, for work, for fun! We found that the sitter scheduling craziness was preventing us from getting out. We also found each other. Heidi Rielly (formerly at Modem Media), Travis McElfresh (CTO at InfoSpace) and Catherine Captain (former GM at TODAYshow.com) shared passion for the concept and highly complementary professional experience and decided to take SitterScout mobile and share it with the world! The idea was hatched and we're now reaping the benefits of quick sitter scheduling. (We're probably out having fun right now!)
SitterScout. Schedule your sitter in seconds. Learn more at http://www.sitterscout.com.
###