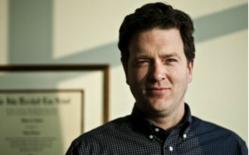 We get calls from across the country, from lawyers, realtors and homeowners all seeking my representation in the economic downturn...
Salt Lake City, UT (PRWEB) January 24, 2012
In light of the fact that Utah continues to have one of the highest foreclosure filing rates in the country, the January 2012 edition of Harper's Magazine serves to educate Utans in the fine art of "foreclosure defense." If you own a home in Utah and are one of the many who are being harassed by the banks about a distressed property, you should read Christopher Ketchams' article "Stop Payment! A Homeowners' Revolt Against the Banks" and arm yourself with the cutting-edge legal strategies employed by Foreclosure Defense Expert Walter Keane.
As Harper's aptly points out, former Chicago Prosecutor, Walter Keane, is at the top of his game in beautiful Salt Lake City, Utah where he implements never-been seen before legal techniques to sue big banks and protect homeowners in crisis. "We get calls from across the country, lawyers, realtors and homeowners all seeking my representation in this economic downturn. Unfortunately, I can only help Utah homeowners and must turn many desperate people away," says Attorney Keane from his corner office in east Cottonwood Heights, a close suburb of Salt Lake City nestled among the Wasatch mountains.
The media attention all started with a quote in the New York Times some two years ago. It has remained steady since then, including seminars to teach fellow Utah lawyers his novel techniques. "Many lawyers here in Utah try to use similar strategies to my own, but get nowhere fast. Most of my business is referrals and we pay very little these days on marketing, " explains Keane as he stares out his office window to contemplate his success. "I had no idea I would gain such popularity and such a devoted following when I entered into Foreclosure Defense," says the Chicago-born Attorney.
He is often quoted in the Salt Lake City Tribune and Deseret News, the two local newspapers serving the Salt Lake Valley. The Park City Record in the nearby ski resort town, home of the Sundance Film Festival, often quotes Keane, noting his continued success protecting homeowners in Summitt County with their distressed properties. "Many folks bought at the top of the market up there in Summitt County and simply can't afford the mortgage payments anymore as their financial situation has drastically changed. I keep the banks off their backs and they can sleep at night again," says Keane.
His most recent media coverage was a colorful article in Harper's Magazine which emphasized his incredible success with Utah Quiet Title laws. "For some reason," explains Keane, "they only put in the colorful Chicago-style speak and left out the boring stuff. Guess it makes for good reading that way." Colorful or not, every Utah homeowner should read this article to arm themselves with the knowledge of how to protect their property rights against the banks, especially in light of the high bankruptcy and foreclosure filing rights in the state of Utah.
Keane regularly participates in many Internet blogs and podcasts to help get the word out to Utahns about their homeowner rights, his most recent such participation was on a "Mandelman Matters" podcast: http://mandelman.ml-implode.com/2012/01/the-quiet-man-utah-attorney-walter-keane-a-mandelman-matters-podcast/
"We're gonna have to make some big hiring decisions fast at the firm, " Keane admits to himself. "I can't keep up with all the demand, but hey I"m not complaining." Each quarter, Utah continues to be at the top of the nation in terms of foreclosure filing rates, "we need to get the word out there to all Utahns on how to protect themselves in this down economy, " Keane says.
Attorney Keane is clearly one of the good guys, an inspiration of positive change in this climate of negativity and skepticism about the economy and the banks. "I'll never give up the fight, " Keane says with a grin, "and from what we've seen in this economy, the fight will be here for quite a while."
You can educate yourself about your property rights as a Utah homeowner in the Harper's Magazine article and on Attorney Keane's website: http://www.waltertkeane.com. Mr. Keane offers free consultations.
###