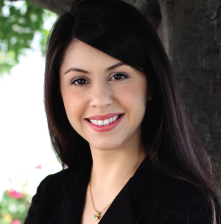 "I believe that a person's ability to effectively communicate is directly related to their quality of life."
Los Angeles, CA (PRWEB) January 25, 2012
Los Angeles Voice Therapy (LAVT), a full-service speech language pathology private practice, announced it's grand opening today. LAVT will offer a variety of services including voice rehabilitation, accent modification, and dialect coaching for actors.
"We are so excited to announce the grand opening of our practice," said Tina Babajanians, Speech Language Pathologist and CEO of LAVT. "We look forward to assisting the greater Los Angeles community with all of their speech, language and voice therapy needs."
Babajanians is a certified administrator of Compton P-ESL Accent Modification Program and a certified administrator of LSVT LOUD, a voice treatment program for individuals with Parkinson's disease. She was inspired to pursue a career in Speech Therapy after witnessing a childhood friend overcome a speech impediment.
"My favorite part of my job is empowering individuals to overcome their communication difficulties so they can fully express themselves in life," Babajanians said. "I believe that a person's ability to effectively communicate is directly related to their quality of life."
LAVT has assisted a diverse clientele with their speech and language needs including actors, singers, public speakers, transgender/transsexual individuals, and those who speak English as a second language.
"Los Angeles is a melting pot and people come here from all over the world to follow their dreams," Babajanians said. "Often a foreign accent can be a barrier to opportunity and accent modification can prove very helpful in overcoming that issue."
For more information on LAVT and its services, call (323) 902-7570 or visit their website at http://www.losangelesvoicetherapy.com.
# # #