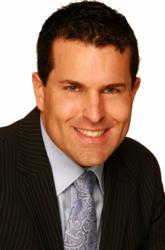 The Gingrich's are taking on way too much risk for their ages
Calabasas, CA (PRWEB) January 24, 2012
Financial expert Mark Kennedy says there are several financial planning strategies Newt Gingrich could be doing to improve his income tax situation and his investment portfolio.
Kennedy, a registered investment advisor, is president of Kennedy Wealth Management, LLC, http://www.kennedywealthmgmt.com. He is the former host and creator of the Los Angeles radio show, "Retire In Style", on KRLA AM 870 and specializes in advising high net worth business owners and retirees how to cut their taxes and reduce risk so they may achieve a financially successful and secure retirement in today's uncertain economic environment.
According to Kennedy, "there is a lot of information a person can get from someone's tax return on the way they are invested and also on the deductions they are not utilizing". A big mistake that Newt and Callista Gingrich are making is that they are not taking advantage of legal tax deductions they could be utilizing with the right planning in place. For example Kennedy says they are underutilizing charitable planning strategies that could benefit both them and their favorite charities while reducing the amount of annual tax they owe, "If the Gingrich's established something called a Charitable Lead Trust, they could get a very large tax deduction right now for something they are already doing. They could have saved another six figures on their taxes last year".
Kennedy also points out the Gingrich's cash in the bank is way too much and is not risk aversion but inflation suicide, "The amount of cash they have just sitting in bank accounts is ridiculous. They are probably receiving less than one or two percent on that cash, hardly enough to keep up with potentially future rising interest rates and inflation". Furthermore, Kennedy points out that they could reduce or eliminate the interest income reported on line 8a of the income tax return and still have the principal safety of the bank by utilizing a certain type of annuity, "If the Gingrich's setup a tax deferred fixed index annuity, they could still have preservation of their principal while also linking to a stock market index to further enhance the amount of interest they are making. But they could tax defer that annual interest and thus eliminate it off their tax return each year as the annuity was growing".
Finally, Kennedy has some suggestions for the Gingrich's stock market investments, "The Gingrich's are taking on way too much risk for their ages and have seen a lot of losses. They are also likely unaware of all the undisclosed fees they are likely paying and they are not utilizing tax deductions and tax harvesting to their advantage". Kennedy states, "If the Gingrich's own individual municipal bonds, which is possible after reviewing their tax return, they are probably unaware of the excessive markups and markdowns they could be paying when they buy or sell those bonds". He also said if the Gingrich's sought out the advice of a 'fee only' advisor versus the broker dealers that they are working with, full disclosure would be mandatory, thus eliminating the markup and markdown practice and they could also potentially tax deduct the fees paid to the fee only advisor, "Sales commissions, markups, markdowns and mutual fund fees are not deductible on a tax return. However, fees paid to fee only advisors can be deductible in most instances if the person is in separately managed accounts".
Kennedy said the other way the Gingrich's investments could benefit is by shifting from mutual funds to separately managed accounts, "The Gingrich's lost a lot of money in their retail mutual funds. Had they been in institutionally traded separately managed accounts they would've had more control on tax harvesting their losses while also possibly tax deducting any fees paid for management."
###