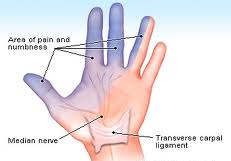 Biological and Zoological Insights - EurekaMag.com
Mannheim, Gremany (PRWEB) January 24, 2012
The biological and zoological website EurekaMag.com publishes insights into all areas of the biological and zoological science including biology, agriculture, horticulture, forestry, geography, environment and health. Drawing from this pool of scientific disciplines, it publishes articles, reviews and insights on biological and zoological topics including those which have recently attained attention. While the Biological and Zoological Sciences Research Category contains over 36 million references, most of the reviews are included in the Biological and Zoological Sciences Keyword Category, the Biological and Zoological Sciences Keyphrase Category and in the Biological and Zoological Sciences Reviews Category of the online science magazine. The Biological and Zoological Sciences Subjects Category contains links to the most recently published reviews and insights. All content is now available on a user-friendly and fast Mobile m.EurekaMag.com Website.
The EurekaMag.com insight into Carpal Tunnel Symptoms covers the main symptoms of carpal tunnel syndrome (CTS) affecting the median nerve, which passes through the carpal tunnel in the wrist and controls the movement of the hand. The three main symptoms include tingling, numbness and pain occurring in the thumb, the index finger, the middle finger and half of the ring finger. Other symptoms of CTS include a dull ache and discomfort in the hand, forearm or upper arm, a burning, prickling sensation in the hand that is similar to pins and needles, dry skin, swelling or changes in the skin color of the hand, becoming much less sensitive to touch, weakness in the thumb when trying to bend it at a right angle, and weakness and wasting away of the muscles in the thumb. The EurekaMag insight provides details of a study of a 40-year old patient with carpal tunnel syndrome who was treated with different rates of pyridoxine. Improved flexions were evident after 9 and 11 weeks of treatment with 2 mg dose, but limitation reappeared after 7 weeks of placebo. There were no symptoms at the higher dose (100 mg) of pyridoxine. In another study 154 female and 44 male CTS patients were selected based on clinical and electrophysiologic diagnostic criteria. BMI, wrist index, hand shape index, digit index and hand length/height ratio were compared between the CTS patients and the control subjects for each gender separately. Mean BMI was found to be a significant risk factor for CTS in both genders. The wrist index was found to be higher in female and in male CTS groups than in the respective control groups. This study confirmed BMI as an independent risk factor for CTS in both genders. Some claim that B6 supplementation can alleviate symptoms while others argue that pain relief occurs because of vitamin B6's anti-nociceptive properties or because B6 supplementation addresses an unrecognized peripheral neuropathy.
The EurekaMag.com insight into Wolf Spiders covers spiders which are are diurnal and have fairly large and robust front legs. They are consequently very fast and can reach a speed of nearly two feet per second over very short distances. They use their strong cheliceraes to crush prey, and they can inflict sharp stinging bites on humans. Wolf spiders are also characterized by good vision through eight eyes and females carrying their egg sacs with them. The EurekaMag.com insight covers these spiders, including members of the family Lycosidae, which are important predators of invertebrate prey. The authors fed buckeye caterpillars, Junonia coenia, reared on Plantago lanceolata to prairie wolf spiders, Lycosa carolinensis, to determine whether the spiders found insects that sequester iridoid glycosides unpalatable. In a laboratory experiment, they presented spiders with P. lanceolata-reared and P. major-reared caterpillars simultaneously for eight consecutive trials. Spiders consumed P. major-reared buckeyes significantly more often than P. lanceolata-reared caterpillars. Results of another study indicate a significant correlation between an ordination of sites based on spider species abundance and an ordination based on microhabitat variables, suggesting that the wolf spider assemblage was responding to differences in microhabitat. Fine-scale selection of microhabitat by most wolf spider species was non-random, with most species preferring locations with grass cover, rather than more open locations. The study indicates that wolf spiders are mostly unaffected by edge conditions at the woodland-paddock boundary. It is hypothesized that if cannibalism is enhanced by differences in size, especially during periods when prey is scarce, these populations might be susceptible to cannibalism in an ecologically significant way.
EurekaMag.com presents a scientific insight into Zoologie covering the branch of biology that relates to the animal kingdom, including the structure, embryology, evolution, classification, habits, and distribution of all animals, both living and extinct. The insight presents a historical overview including Ernst Mayr's early interest in the theoretical understanding of systematic data and in a critical synthesis regarding the problems of the origin of subspecies and species of animals. During the 1920s Stresemann prepared a manuscript for the Aves volume in the Handbuch der Zoologie. Following the completion of this manuscript, Stresemann pursued increasingly the study of general biological topics in ornithology. As early as 1927 and again in 1935, Ernst Mayr emphasized the need for an integration of the results of modern genetics and systematics. In 1943 Dijkgraaf published a short document to his findings and made note that soon the complete publication on his experiments and results will be found in the journal Archives Neerlandaises de Zoologie. He gave the manuscript to the Springer Verlag, which after the war told him, that his works fell victim to bombs and fire. After the Second world-war Dijkgraaf discovered, American researchers Pierce, Griffin and Galambos worked on similar experiments with the same conclusion and also publicized it.
The Science Magazine EurekaMag.com was launched in November 1998 as the online version of the French science magazine "Eurêka - Le magazine des sciences" published since 1995. During the past decade, it has emerged as a comprehensive aggregator of information on biology, on the applied life sciences agriculture, horticulture and forestry, on the earth sciences, on the environmental sciences, and on the health sciences.
The Science Magazine has recently been accredited by the Chinese Ministry of Industry and Information Technology with the Internet Content Provider (ICP) Number 10204677. The site delivers its content through a number of RSS feeds including a "Most Shared Content" RSS Feed and an @EurekaMag Twitter account. The @EurekaMag Twitter account currently features 48,685 tweets and 987 followers. The site also provides an EurekaMag.com portal for mobile viewing at m.eurekamag.com. The site accepts advertisements through the Google AdWords system.
###