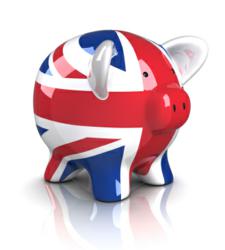 Despite the challenges, businesses are trying to remain optimistic about their prospects.
(PRWEB UK) 25 January 2012
Almost nine in ten businesses believe the government must do more to encourage business growth, research finds. Some 30 per cent of businesses think that reducing administrative burdens would encourage them to grow, while more than a quarter (27 per cent), feel that tax breaks would provide the best incentive for expansion, according to a study of 150 companies by leading accounting software providers, IRIS Accounting & Business Solutions.
A further 30 per cent say the uncertain economic climate will continue to be the greatest challenge for businesses in 2012, followed by operational costs (23 per cent) and staying competitive (18 per cent), with 12 per cent feeling that customer retention would be a challenge for them in the next 12 months.
Despite the challenges, businesses are trying to remain optimistic about their prospects. Three in ten see exploring new markets as the biggest opportunity for growth available to them in 2012, whilst almost one quarter (24 per cent) think that introducing new services will provide their chance to shine.
Paul Sparkes, Product Director, IRIS Accounting & Business Solutions, says, 'Most businesses have already been through a sustained period of operational cost cutting but many are still under pressure to look for further savings. Tax breaks are just one solution that will help to encourage entrepreneurial activities and business growth, but it's important that the government considers this as an urgent priority.'
Sparkes adds that regulations and administrative burdens will continue to hamper growing businesses, so it is important that they take time out to look at how they can improve procedures and efficiencies from the inside out.
'Assessing existing processes and ensuring they have the right tools and information they need to enable business growth is a small but simple step towards improving efficiencies and making better, more strategic business decisions.'
About IRIS:
IRIS Exchequer is a mid-market business and finance management solution that has received a number of awards over the years. Awards success includes winning 'Financial Software Provider of the Year' in the Real Finance/CBI FDs' Excellence Awards 2011, 2008, 2006 and 2005.
IRIS Exchequer was named the 'Best rated accounting product catering for businesses in the medium range' in an authoritative survey by the ICAEW (Institute of Chartered Accountants in England and Wales), the industry body which also accredits IRIS Exchequer.
For further information, please contact:
IRIS Accounting & Business Solutions
0844 815 5600
0844 815 5592
exchequer(at)iris(dot)co(dot)uk
http://www.exchequer.com
###