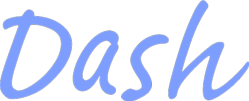 Orlando, Fla. (PRWEB) January 24, 2012
Dash, Pearson's award-winning app that reinvents teacher support on iPad, is now among the hundreds of Pearson offerings available on the App Store. The debut titles are Pearson's premier social studies programs: myWorld History Dash and myWorld Geography Dash.
"With Dash, we are truly re-imagining how teachers teach and how students learn," said Pearson School's head of mobile learning, Deb Bonanno. "Dash provides teachers with all the subject information, teaching materials and tools they need to implement high-quality program instruction, and allows them to move freely around the classroom with all that power easily accessible in the crook of their arms."
Mary Feminello, a fifth-grade teacher at Joseph H. Brensinger Elementary, P.S. No. 17, in Jersey City, N.J., was one of the many teachers around the country who test-drove Dash in her classroom as it was being developed. "It's great to be able to walk around the classroom with my iPad and have the myWorld Geography teacher resources right there with me," she said. "During small-group instruction, I can share videos and images with my students, right on the spot. It is truly an amazing learning experience! I have everything I need in one convenient location – no need to carry around multiple books."
Feminello also had high praise for Dash's classroom management tools. "It was easy to set up my class seating chart. Then I was able to use the color-coding to manage assigning students to group projects."
Bonanno said, "Mobile tablets, such as iPad, bring unprecedented opportunities for supporting educators, redesigning teaching materials and improving teaching and learning. These devices represent the first viable alternative method for delivering core instructional materials, such as textbooks and teachers' editions."
Bonanno said the app also gives educators mobile access to teacher preparation information, point-of-use teaching strategies, learning materials, training resources, classroom management tools, and much more, all integrated through a user-friendly touch-screen interface.
Bonanno, who also drives Pearson's mobile strategy and R&D initiatives, continued, "Teachers helped us design Dash from the very beginning. We've invested in countless hours of usability and pilot testing during its design and development because we were committed to creating a tool that teachers will find valuable and that will truly help them be more effective in their important work."
Teachers can download a free sample of Dash from the App Store and contact their Pearson representative to purchase the full complete application for $59.97 per teacher for 12 months. For more information, visit http://www.pearsonschool.com/dash.
About Pearson and Mobile Learning
Pearson is leveraging the power of mobile technologies to add new dimensions to core instructional programs, deeply engage student learning with interactive new content, and enhance instructor effectiveness through new tools that provide point-of-use teaching support and access to up-to-the minute performance data. Our comprehensive range of solutions address both educator and student needs, seamlessly complement our world-class digital, print or blended instructional programs, and offer increased value to customer investments by extending content and services to new mobile devices that are always on, always available, and uniquely personal for educators and students alike.
Contact: Kate Miller, Kate.miller(at)pearson(dot)com – 1.800.745.8489
###