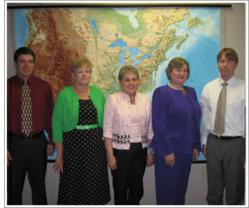 Charlotte, NC (PRWEB) January 26, 2012
Schwilm Law Firm, PLLC is pleased to announce the opening of its new office, from which the firm will continue to serve bankruptcy law clients in Charlotte.
After spending the previous 14 years serving clients from their office on Idlewild Road, the firm has now transitioned to 7520 East Independence Blvd. in Charlotte.
Lee Schwilm founded Schwilm Law Firm in 1997. The team focuses on bankruptcy law and has earned a reputation as a law firm dedicated to providing personal service to every client.
Schwilm Law Firm represents bankruptcy clients in Charlotte and throughout the state of North Carolina.
About Schwilm Law Firm
The team at Schwilm Law Firm, PLLC knows how difficult the bankruptcy process can be, both financially and emotionally. They work quickly and efficiently to handle your bankruptcy case. In addition, they offer advice and representation to help ease your burden and get you on the road to financial freedom.
Since founding the firm in 1997, Lee Schwilm has devoted much of his practice to handling bankruptcy law cases for clients throughout North Carolina. For more information about how Schwilm Law Firm can help you, visit http://www.schwilmlawfirm.com or call 704-567-5252.
###