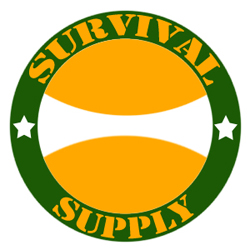 White Plains, NY (PRWEB) January 24, 2012
Natural disasters, from hurricanes to blizzards, have the power to devastate an area, displacing or isolating residents and cutting off power and water. Because of this, emergency preparedness is essential. Taking into account the lack of standard resources, an emergency preparedness strategy must encompass food and water that can be prepared without power. All basic aspects of nutrition must be covered by food storage, but sticking with an unvaried supply of grains, beans, and powdered milk yields a dull diet. Instead, freeze-dried food kits touch on fruits, vegetables, dairy, and protein to add variety and are a quick solution for emergency preparedness. For these reasons, Survival Supply is adding Wise Food Storage and Lindon Farms to its selection of emergency supplies.
Combining freeze-dried and dehydrated items, Wise Food Storage kits have a 25-year shelf life and require no rotation. For longevity, all meals are stored in airtight nitrogen-packed Mylar foil pouches, which are then kept in four- or five-gallon buckets. Ideal for grabbing a month's supply in an emergency, Wise buckets take up less space in food storage and are equipped with pull tabs for easy opening and closing. To eliminate waste common with #10 can-based emergency food kits, each pouch contains four servings of a breakfast item or entrée. With water added, freeze-dried foods in the pouch rehydrate in a matter of minutes and are then ready to eat.
Lindon Farms offers similar preparation and storage options. Bags of freeze-dried and dehydrated foods are packaged in pouches, which are stored inside containers. Only needing water for preparation and offering a variety of fruits, vegetables, and other items, Lindon Farms food has a shelf-life of 20 years. Unlike other food storage kits, however, Lindon Farms allows an individual to live off 2,000 per day, if serving directions are followed. As a result, Lindon Farms is ideal as food storage alone – no basic items, such as grains or beans, are necessary.
Although brands like Wise offer products with decades-long shelf lives, storage conditions are crucial to maintaining a usable emergency supply. Light and moisture deteriorate freeze dried food, and in order for a supply to last, the storage area needs to be a dark, dry space consistently between 50°F and 60°F. Basements, crawlspaces, and closets usually have such conditions. Because chemicals can leach and seep into emergency foods, however, cleaning supplies should not be kept in the same space, and meals must not be stored in a trashcan or liner.
Survival Supply's product selection covers equipment for all possible disaster situations, from isolation in the wilderness to roadside automobile accidents in winter. In providing customers with a comprehensive selection for disaster preparedness, Survival Supply offers car kits, lights and temporary shelters, water storage options, first aid and trauma supplies, and general outdoor merchandise, among other crucial emergency products.
###