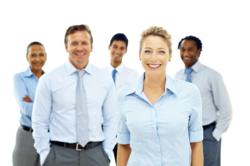 IRIS Exchequer v6.9 is right on target for delivery in February
(PRWEB UK) 26 January 2012
IRIS Exchequer v6.9 will give organisations the power to expand the number of user defined fields across the core areas of their accounting software system. The increase from 4 to 10 fields will open up more reporting opportunities and allow customers to record additional information on transactions, trader records, job and stock records that are essential to their business operation.
The new edition was first previewed at the IRIS Exchequer 2011 Roadshows and includes a number of key changes driven by Exchequer customers and designed by IRIS to provide the best possible experience with the IRIS Exchequer product.
IRIS Exchequer v6.9 will also introduce a data entry audit that adds a date, time and user stamp to transactions, traders, job and stock records and whether the record was created or edited. The audit details are displayed on a third layer of the 'Notes' functionality and they are also supported by a series of standard library reports for the record type.
Capitalising on the benefits that Microsoft SQL platform has available, Exchequer v6.9, as with v6.8, has re-factored more key library reports for the MS SQL edition of the product
Paul Sparkes, Product Director of IRIS Accounting & Business Solutions, comments: "2012 is an incredibly exciting time for IRIS Exchequer. We're really pushing previous boundaries – with 4 releases in 2011 and now, 3 weeks into 2012 and we are already preparing for the launch of the IRIS Exchequer v6.9 - the future is looking very bright indeed."
"During 2011 we were focused on further improving the product by delivering more modifications and defects more rapidly than previously experienced and v6.9 continues with the same theme with another healthy round of changes details."
Paul concludes: "IRIS Exchequer v6.9 is right on target for delivery in February and this will soon be followed by v6.10 in the Spring."
For a chance to preview Exchequer v6.9 please visit the presentation on Slideshare.
About IRIS:
IRIS Exchequer is a mid-market business and finance management solution that has received a number of awards over the years. Awards success includes winning 'Financial Software Provider of the Year' in the Real Finance/CBI FDs' Excellence Awards 2011, 2008, 2006 and 2005.
IRIS Exchequer was named the 'Best rated accounting product catering for businesses in the medium range' in an authoritative survey by the ICAEW (Institute of Chartered Accountants in England and Wales), the industry body which also accredits IRIS Exchequer.
For further information, please contact:
IRIS Accounting & Business Solutions
0844 815 5600
0844 815 5592
exchequer(at)iris(dot)co(dot)uk
http://www.exchequer.com
###