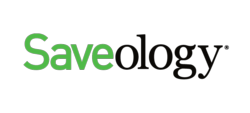 Not only will Saveology create hundreds of jobs in the coming years on our technology campus, but we will set a new standard for businesses in South Florida and beyond. --Saveology CEO Benzion Aboud
Margate, Fla. (PRWEB) January 24, 2012
Saveology and the Greater Fort Lauderdale Alliance are co-hosting a grand opening ceremony unveiling the Company's groundbreaking new technology campus on February 2, 2012 from 5:00 p.m. to 8:00 p.m. at 5259 Coconut Creek Parkway in Margate. The event will showcase Saveology's new headquarters, whose jaw-dropping, 100,000 square foot Silicon Valley-inspired office space will feature cutting-edge technology and work stations. Saveology will also offer unparalleled amenities for its staff ranging from a basketball court and gym to a barbershop, restaurant, putting green and much more.
The inspiring headquarters, whose atrium features a serene koi pond and exotic birds, will foster a creative environment to motivate and retain Saveology's staff of 1,000-plus employees, while continuing to attract top talent. Saveology's new offices are the result of close collaboration between the Company, the Greater Fort Lauderdale Alliance, Broward County's official economic development partnership, the State of Florida, the City of Margate and the City of Margate Community Redevelopment Agency.
Saveology is receiving up to $2.3 million in state and city performance-based incentives for creating an additional 700 jobs in South Florida over the next three years. "Saveology is a forward-thinking company which thrives on creativity, technological innovation and the entrepreneurial spirit," said CEO Benzion Aboud. "Not only will Saveology create hundreds of jobs in the coming years on our technology campus, but we will set a new standard for businesses in South Florida and beyond and serve as a catalyst for wider renewed growth and development."
The grand opening event will draw dozens of local officials, leading national partners, vendors and top Florida business leaders with whom Saveology will look to collaborate. The event is open to the media, and press is encouraged to register in advance by emailing [email protected]
The following is a snapshot of just some of the many benefits of Saveology's new headquarters:

Saveology is receiving up to $2.3 million in state and city performance-based incentives for creating 700 jobs over the next three years and for locating its headquarters in an economically challenged area, where it aims to serve as a hub of redevelopment and future growth.
-Saveology's fun and positive work environment will provide its staff remarkable amenities including a gym, basketball court, putting green, barber shop, restaurant, and much more.
The various amenities in the headquarters will empower Saveology to successfully motivate and retain its growing, over 1,000 person work force and to attract top professional talent.
Saveology will draw leading technologists, bloggers and other business leaders to its offices by offering the facility as a monthly gathering place for educational and networking events.
Saveology is partnering with local colleges and universities to develop IT curricula preparing students for jobs at Saveology and creating an ongoing feeder of human capital.
Saveology's new offices will set a new standard for business in South Florida and showcase the Company's vision and unique position as one of the fastest growing technology companies in the state.
About Saveology
Saveology is a leading Internet-based direct marketing and comparison shopping platform which helps consumers obtain the best deals on products and services including cable, satellite television, Internet, telecommunications, home security, financial, warranty, wireless, tech support and moving. Saveology Daily Deals is an innovative daily deal startup featuring national, local and regional deals in 43 markets. Saveology Daily Deals' performance-based approach includes a larger revenue share with merchants than other daily deal companies, lead generation programs and coupon generators. Saveology.com has offices across the United States and is headquartered at a state-of-the-art technology campus in Margate, Florida. Learn more about Saveology Home Services at http://www.saveologyhomeservices.com. To subscribe to Saveology Daily Deals, visit http://www.saveology.com.
###