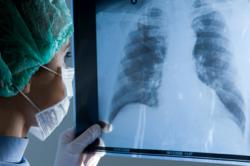 Houston, Texas (PRWEB) January 24, 2012
Danziger & De Llano, a leading Houston law firm specializing in asbestos-related liability cases, reports that 2011 saw a continuation of a decade long trend toward fewer such cases nationwide but higher individual jury awards.
And Houston is broadly in line with these national trends, says Danziger & De Llano partner Paul Danziger.
"As more companies bring their work site operations into full compliance with asbestos safety laws there has been a dividend in lives saved," notes Danziger. "Sadly, though, there are also fewer victims of past asbestos abuse who survive each passing year." Danziger adds that courts have been more successful in reducing the backlog of asbestos cases in recent years.
The figures on asbestos related liability cases compare the years 2001 and 2011.
According to Danziger, whose law practice handles cases from across the entire nation, while the total number of cases in the nation's courts have fallen by roughly twenty percent in that period--today's jury awards are up to two times greater than those of 2001.
"More public awareness of lax past safety practices in industry, along with legislation which better safeguards worker rights, have helped juries arrive at damage awards which are much more appropriate," he notes. "Part of the dynamic helping push jury awards up is the greater availability of public information on asbestos dangers."
Danziger's own law firm sponsors Mesocare.org, a public service website with links to resources available to families affected by mesothelioma.
About Danziger & De Llano
In practice since 1993, the law firm of Danziger & De Llano provides legal assistance to those who have suffered loss due to the negligent actions of others. For more information call 1-800-747-4060.
###