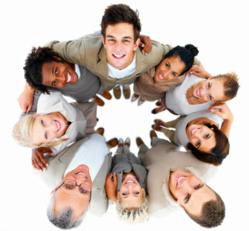 100% of charities would recommend IRIS Exchequer accounting software to another charity*
(PRWEB UK) 27 January 2012
NFP Launch Day will offer delegates the opportunity to attend a number of presentations, hosted by high-level speakers on a variety of topics affecting IT departments in today's not-for-profit organisations including selecting the right accounting software for your charity or not-for-profit organisation.
The summit will attract an average of over 250 customers & prospects of IRIS NFP Solutions attending and will be the main launch event of the new partnership agreements to the NFP Sector.
IRIS Exchequer is an award-winning finance and business management solution that helps charities automate the essential tasks involved in managing revenue, funding streams and monitoring overheads.
IRIS Exchequer charity finance software helps not-for-profits become more accountable for their expenditure and provides on-demand access to detailed financial information – allowing organisations to prepare for external scrutiny with confidence.
Speaking at the Event on 'NFP Finance in an online World' will be Paul Sparkes, Product Director at IRIS Accounting and Business Solutions; "Software systems and their infrastructure are now at the heart of membership and charity organisations. As the platform to support and drive improved performance they are fundamental. IRIS Exchequer, long known for fundraising and accounting software solutions recognises this and we are delighted to be taking part in the first Summit."
For more information about IRIS NFP Launch Day and to book your place, click here.
To read more about IRIS Exchequer's accounting software for charities, click here.
*Charity Finance, 2011 and 2010
About IRIS:
IRIS Exchequer is a mid-market business and finance management solution that has received a number of awards over the years. Awards success includes winning 'Financial Software Provider of the Year' in the Real Finance/CBI FDs' Excellence Awards 2011, 2008, 2006 and 2005.
IRIS Exchequer was named the 'Best rated accounting product catering for businesses in the medium range' in an authoritative survey by the ICAEW (Institute of Chartered Accountants in England and Wales), the industry body which also accredits IRIS Exchequer.
For further information, please contact:
IRIS Accounting & Business Solutions
0844 815 5600
0844 815 5592
exchequer(at)iris(dot)co(dot)uk
http://www.exchequer.com
###