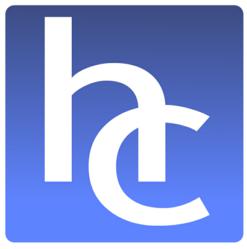 I help, you help me, and we all help the world through Helpcup.
Costa Mesa, CA (PRWEB) January 31, 2012
New to 2012, Helpcup is a social-networking tool that combines the recent popularity of social media with an ongoing social issue: charity. Managed entirely online, this unique website gives charities and individuals alike the opportunity to create a personalized profile page through which they can solicit donations, offer their services, and above all, get the help they need.
Launched only a month ago, http://www.Helpcup.com is already home to a number of popular charities, businesses and individuals in need. A member since December 2011, one such entity is "Wires to Wares"—an organization that collects recycled scraps of wire, metal refuse, aluminum and more to provide struggling individuals and families in the South Florida community with basic needs (i.e. clothes, water, etc.). By creating a profile page and linking to profiles of various individuals who could benefit from its services, Wires to Wares was able to donate a crib to a less fortunate father of two.
"Thank you Helpcup and Wires To Wares for helping my daughter and I through these challenging times in our lives, I am glad there are people that still care for others in need," posted Nicholas S. Rockford, IL.
Another popular charity, "123 Save-A-Home," also joined Helpcup in 2011. This non-profit organization helps homeowners in need cover their housing costs. Through the services offered on http://www.Helpcup.com, 123 Save-A-Home was able to help one young woman pay her utility bills, ensuring that her lights would stay on for another month.
"Thank you for helping me keep my lights on for another month, without this gift, my lights would have been shut off. Thank you so much for helping us, you are a god send to us, maybe someday we can help someone in need," posted Cindy C. Jacksonville, NC.
In today's economy, there are always people in need. Make a profile on http://www.Helpcup.com today, and change someone's life forever.
For Donors:
Helpcup is an easy, cost-effective social-networking tool that gives members a platform to give, or receive, charitable aid. As a donor, members can search for specific charitable organizations, types of charity or struggling individuals all over the United States that can benefit from their generosity. Through Helpcup.com, donors can offer professional services or make a secure donation to a specific company or individual. As a result of their generosity, donors benefit from free advertising on helpcup.com, and may qualify for a tax-deduction for them or their business.*
*Please consult with your tax advisor before claiming a donation with the IRS. Not all donations are tax-deductible.
# # #