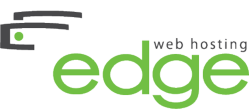 Building strong relationship with our customers is first and foremost.
BALTIMORE, MD (PRWEB) January 25, 2012
Edgewebhosting Inc., a leading provider of mission-critical managed hosting services, today announced the findings from a recent customer satisfaction survey, which resulted in a receiving a Net Promoter Score (NPS) score of 67.
The Net Promoter Score is an industry-standard metric used to gauge the loyalty of a company's customer relationships by asking a simple question: "On a 0 to 10 rating scale, where 10 is "extremely likely" and 0 is "not at all likely": How likely is it that you would recommend our company to a friend or colleague?" Based on their responses, customers are categorized into one of three groups: Promoters (9-10 rating), Passives (7-8 rating), and Detractors (0-6 rating). To calculate the NPS the percentage of Detractors is then subtracted from the percentage of Promoters, resulting in the company's overall score. An NPS of more than 50 is considered excellent.
"We are very proud to have received such a high Net Promoter score," said Michael Altman, Chief Operating Officer of Edgewebhosting Inc. "Building strong relationship with our customers is first and foremost. Having our client's as such strong advocates of our services is a testament to our team's commitment to delivering world class support."
About Edgewebhosting Inc.
Edge offers experienced, knowledgeable and detail-oriented engineers make hosting easy for its customers by monitoring their applications and assuming the responsibility for the hardware, software, databases and security. Edge has the infrastructure and solutions to meet even the largest and most complex hosting needs — using only premium hardware and state-of-the-art datacenters. At the same time, providing personalized one-on-one customer service. Edge specializes in complex managed cloud hosting and managed dedicated hosting.
For further information on Edge and their managed services, please visit: http://www.edgewebhosting.net or connect with Edge via Facebook at http://facebook.com/edgewebhosting, and Twitter at http://twitter.com/edgewebhosting
About Net Promoter
Net Promoter is both a customer loyalty metric and a discipline for using customer feedback to fuel profitable growth in your business. Developed by Satmetrix, Bain & Company, and Fred Reichheld, the concept was first popularized through Reichheld's book The Ultimate Question, and further explored by Richard Owen and Dr. Laura Brooks in Answering the Ultimate Question, which takes an in-depth look at how leading companies are using Net Promoter to drive business improvements around the customer experience. Net Promoter has been embraced by leading companies worldwide as the standard for measuring and improving customer loyalty. For additional information, visit http://www.netpromoter.com.
###