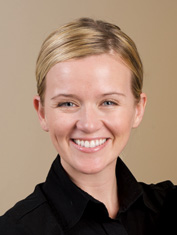 We are proud to be able to form such an exceptional and talented group of experts to be part of Caribe's team.
Phoenix, AZ (PRWEB) January 24, 2012
Caribe was formed in 2010 by Smartcomm, LLC, a Phoenix-based company that identifies opportunities in the wireless mobile broadband industry. Located in San Juan, Puerto Rico, Caribe plans to build and maintain the most advanced mobile broadband networks in Puerto Rico, the Dominican Republic, and surrounding areas.
"We are proud to be able to form such an exceptional and talented group of experts to be part of Caribe's team," says Vice President of Caribe, Shannon Downs. "With Marcos Troncoso as our Strategic Advisor, and Barclay Knapp and Miguel Lausell on our Board of Directors, we now have the experienced individuals on board to complete our mission," she adds.
A telecommunications pioneer in the Dominican Republic, Marcos Troncoso has over 15 years of experience in the wireless industry. Mr. Troncoso served as former CEO of Tricom and helped it become a major tier one operator in the region that supplied wireless telecommunications services, broadband Internet, landline telephony, and digital cable services. Mr. Troncoso has extensive knowledge and expertise with the Dominican Republic telecommunications marketplace, including local telecommunications regulations and planning.
Chairman, CEO and co-founder of ProCapital Group, LLC, an investment management and strategic consulting firm, Barclay Knapp spent over 25 years initiating, financing, and facilitating industry-leading companies from the ground up. Among his successes were five revolutionary, publically-traded companies that became leaders in their respective industries of cellular, cable television, telephone, wireless, and broadband internet access.
From 1993 to 2003 Mr. Knapp co-founded and was CEO and President of NTL, Inc. (now Virgin Media Inc.). At NTL, Mr. Knapp began by building one of the world's first "triple play" fiber-coax telecoms networks. He drove the start-up company to overall UK industry leadership via breakthrough innovations in marketing, operations and finance. NTL was the first company to offer a "triple play" telephone, Internet, and cable television services bundle. At its peak NTL achieved a market value of $59 billion. Renamed Virgin Media Group, Inc., the company is still the UK's dominant cable TV and broadband Internet company today.
Mr. Knapp's pioneering and operational successes helped Cellular Communications, Inc. (CCI) – the first cellular company in the U.S. to go public – become one of the largest independent cellular system operators. CCI grew from start-up to over 1.25 million customers by the time of its sale to Airtouch in 1996. It was valued at $3.3 billion. Mr. Knapp's Puerto Rico and Italian cellular companies also achieved industry operation leadership under his direction, and resulted in their successful sale in 1999 to SBC Communications Inc. and Mannesmann AG, for $1.1 billion and $1.6 billion, respectively.
About Caribe Spectrum Holdings, LLC
Formed in 2010, Caribe Spectrum Holdings, Inc. is a Latin American company that plans to build and maintain the most advanced mobile broadband networks in Latin America in an effort to offer affordable services and applications to the people and communities it serves. Caribe is initially seeking to acquire spectrum licenses and/or equity ownership of companies already operating 2G and 3G wireless communications networks in Puerto Rico, the U.S. Virgin Islands and the Dominican Republic. The company will upgrade these existing networks to LTE technology and offer both fixed and mobile broadband services to consumers and businesses.
###