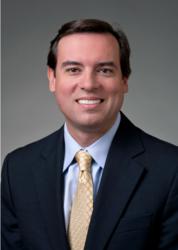 Austin, TX (PRWEB) January 24, 2012
Fringe Benefit Group, an industry leader in the design, implementation and administration of health and retirement plans for government contractors, today announced that Nathaniel Peniston has joined the company as vice president of specialty benefits.
"Nat brings nearly 15 years of financial services, employee benefits and insurance industry experience to this new position and will make a tremendous impact on the firm's growth," said Brian Robertson, executive vice president of Fringe Benefit Group. "We provide employers with one source for managing employee benefits, allowing them to spend more time running their businesses, and Nat will be instrumental in helping us assist even more employers."
As vice president of specialty benefits, Peniston is responsible for developing and maintaining carrier relationships, business development and marketing for the company's newly-launched specialty benefits platform, which includes a full suite of dental, vision, life and disability insurance products designed for government contractors. Offering specialty benefits as part of a company's bona fide benefits strategy ensures employees and their families have important income protection and quality benefits while employers maximize savings from reduced payroll taxes.
Prior to joining Fringe Benefit Group, Peniston was a large group sales executive in Humana's central Texas market office, where he was a key catalyst for the region's exceptional membership growth. He has consulted with employers and brokers on strategies and trends for claim cost management and healthcare reform, and served as subject matter expert for major medical, dental, vision, life, disability and workplace voluntary benefits. Prior to working with Humana, he held roles in client acquisition and retention for Fisher Investments of Woodside, CA, one of the world's largest independent investment advisory firms.
Peniston has a Bachelor of Arts degree from the University of Miami.
About Fringe Benefit Group
Austin, Texas-based Fringe Benefit Group and its affiliate companies have helped employers design and administer fringe benefit programs since 1983. Through its nationwide network of independent brokers and agents, Fringe Benefit Group has established itself as the leader in government contractor health and welfare and retirement plans. Drawing on its expertise in the prevailing wage segment, the company has also emerged as a leader in group benefit plans designed specifically for hourly and part-time workers (limited medical benefit programs). For more information, log on to http://www.fringebenefitgroup.com or http://www.thecontractorsplan.com.
###