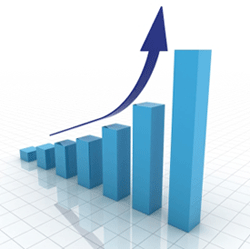 (PRWEB) January 25, 2012
Social media has changed the way we communicate and how people take in information. Everything now comes in bite-sized, microblogged portions, with each tidbit of knowledge packaged in a handful of words that's both easy to remember and quick to digest. This brief-yet-highly informative trend of delivering news and information has further evolved into a sophisticated, visually stimulating form: the infographic. Graphic designer Richard F Sands recognizes just how effective infographics are in today's social media, and thus a new website, was born. Intending to be a premier source of infographics from all over, the site aims to be a resource and provide worthwhile reads.
The infographic isn't a new communication tool — it's been used for years, and people have all seen an infographic one way or another: street signs, subway guides, and even textbook diagrams. This visual representation of information makes it easier for people to process the details via visual cues and universal symbols, especially when they're on-the-go, pausing just long enough to figure out what they need to know. These days, social media infographics still work under the same concept, but with a more visually stimulating (and often more information-laden) than 'traditional' infographics.
With social media encouraging more visual thinking, infographics have become an internet staple; they've become good, enjoyable, and informative reads that cover a wide spectrum of topics. Richard F. Sands, a dedicated graphic designer, recognizes the impact, convenience, and effectiveness of infographics, and he has launched a website that specializes in them. RichardFSands.com is more than just another graphic design project — it aims to be a virtual hub of infographics, a fount of visual data. Whether one is looking for more information on a topic, or seeking a place to generate buzz through social media, Richard-F-Sands.com would be a good place to start.
Visit Richard F Sands On Google Plus for all infographic and social media marketing needs. Learn more about the world through such vivid visual shorthand that can be shared with even more people. Be amused, entertained, and educated by these infographics by checking out the website today!
###