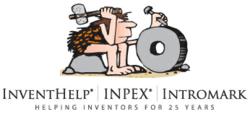 Pittsburgh, PA (PRWEB) January 27, 2012
InventHelp®, America's largest invention submission company, announces that one of its clients, an inventor from Nevada, has designed a U-turn indicator that would inform other drivers when a driver is planning on executing a U-turn. This invention is patented.
The "UTS" could make a driver's intention clear, and could help prevent accidents due to drivers making sudden U-turns. The invention would provide peace of mind, and could provide increased safety for all drivers at an intersection. According to the inventor, the UTS would save money by potentially lowering insurance premiums.
The invention would be operated from a switch that extends from the vehicle's steering column. The switch would be connected via wiring to signals on both the front and rear of the vehicle. Switches would be orange, yellow and red, and signals would blink when activated via the switch and self-cancel once the U-turn has been completed.
"When a driver is making a turn, it's impossible to tell whether or not the driver is making a regular turn or a U-turn," said the inventor. "With this idea, the driver's intentions are clear."
InventHelp® is attempting to submit the invention to companies for review. If substantial interest is expressed, the company will attempt to negotiate for a sale or royalties for the inventor. For more information, telephone Dept. 09-LVM-256 at (800) 851-6030.
Manufacturers interested in reviewing additional inventions and new product ideas can contact InventHelp's marketing partner Intromark by filling out an online request to review new product ideas here.
# # #