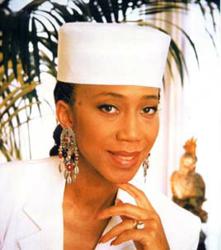 Phoenix, AZ (PRWEB) January 25, 2012
Ambassador Shabazz, a producer, writer and well-known speaker and the oldest daughter of Malcolm X, will be the featured speaker at a series of events sponsored by the Maricopa Community Colleges' Diversity Advisory Council in conjunction with Black History Month.
Ambassador Shabazz will speak on "Nationality, Nature and Nuance" at an event for students, faculty and staff of the Maricopa Community Colleges Feb. 6 at 10:00 a.m. at the South Mountain Community College (SMCC) Performing Arts Center. She will participate in a community dialogue from 6:30 - 8:00 p.m. in the SMCC Performing Arts Center.
Ambassador Shabazz has spoken throughout the United States, Europe, Africa, Central America, and the Caribbean. Raised in Westchester County, New York, she is the eldest of six daughters born to Dr. Betty Shabazz and Malcolm X Shabazz. She graduated from the United Nations International School at 17 and entered Briarcliff College the following fall, majoring in international law with a minor in English.
She was recognized by the former Prime Minister of Belize as a key advisor on International Cultural Affairs & Project Development and was appointed as the Ambassador-at-Large representing Belize internationally and in perpetuity. Following, the Ministries of Human Development, Culture, Education, and Youth and Sports also incorporated her insights and guidance to their Cabinets as well.
She has since been invited to participate in the US State Department's Diplomatic Briefing Forums. Much of her expertise will be to foster diplomatic relations between cultures along with discerning traditional and contemporary practices, capacity building, human resource training, and economic development.
In 1996, Ambassador Shabazz established the Pilgrimage Foundation in honor of her father's spiritual journey to the Holy Land. Ambassador Shabazz is the founder of Tapestry Bridge, Legacy, Inc., "Everybody Has One," and the Malcolm X Shabazz Birthplace & Foundation.
In the past, she has offered her dedicated participation as a member of the Switzerland-based World Economic Forum's Task Force on the Digital Divide, has served on a number of international humanitarian boards, councils, and committees, has offered private consultation to many executive and diplomatic leaders, and is a proud member of the United Nations International School Alumnae where she counseled the senior class from 1991-2010, still guiding many to date, 20 years later.
Ambassador Shabazz has written op-ed commentaries and articles for newspapers and periodicals such as Time, Essence, El Mundo, and others. In 1999, she had the honor of adding to the list of her published writings the new foreword to her father's classic, The Autobiography of Malcolm X, and is completing a memoir titled From Mine Eyes.
The Maricopa County Community College District is one of the largest community college districts in the nation. It includes 10 regionally accredited colleges – Chandler-Gilbert Community College, Estrella Mountain Community College, GateWay Community College, Glendale Community College, Mesa Community College, Paradise Valley Community College, Phoenix College, Rio Salado College, Scottsdale Community College and South Mountain Community College. The District also includes the Maricopa Skill Center, Southwest Skill Center, several satellite campuses, business and industry; technical and customized training institutes.
###