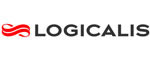 The key to success when partnering for a service desk solution is to choose a partner wisely to avoid the very concerns IT pros say they're most worried about.
Farmington Hills, MI (PRWEB) January 24, 2012
By now, almost everyone has a help desk or service desk story to tell. Usually, it's the bad ones people hear about most – calling a service desk in some remote corner of the world, being unable to communicate with the person who answers the phone, calls being dropped, or worse yet, users being placed on hold for what seems like an eternity. According to Logicalis, an international provider of integrated information and communications technology (ICT) solutions and services, it's stories like these that give even experienced CIOs and IT managers reasons to look for alternatives for their service desk needs.
To find out what IT pros think the pitfalls really are with service desks, Logicalis tuned in to the social media conversations of IT decision makers over a six-month period from June 2011 to January 2012, and compiled a list of their top six concerns. Then, the solution provider asked its service desk experts how these concerns could be alleviated.
"Providing a service desk solution is not a one-size-fits-all offering. It's a partnership that makes it possible to offer the highest service levels to end users without the financial risk of building a significant in-house service desk infrastructure on their own," says Bob Chapp, service desk director for Logicalis. "Creating a 24 x 7 x 365 offering that's based on ITIL best practices and uses best-of-breed enterprise tools to successfully resolve hundreds of thousands of incidents a year with a 97 percent customer satisfaction rating – that's hard to beat with a standalone in-house operation. Yet, even experienced CIOs have horror stories to tell. The key to success when partnering for a service desk solution is to choose a partner wisely to avoid the very concerns IT pros say they're most worried about."
IT Pros' Top Service Desk Concerns
1. Quality of Service: Companies know that their reputation is on the line when they trust someone else to interface with their customers; the people doing the job are not physically located in their building, and aren't a member of their in-house staff. The fear is that they don't have a vested interest in preserving the company's image with clients. The solution? Engage with service desk providers that create a branded experience that is transparent to the end user. Choose a provider that delivers support on a dedicated phone line, answers with the client company's call script, and incorporates the client's corporate messaging. The experience should be so seamless that the end user never even realizes they are calling someone off-site.
2. Cost Savings Won't Materialize: Most companies that do operate their own internal service desk have one that is pretty lean. Even in sizeable organizations, it's typical to see a service desk manned by a small number of full-time employees, which gives employers the impression that partnering couldn't improve their costs. But when employees take sick days, vacation days or even just go to lunch, their absence is often handled by creating rotations or pulling other employees away from their normal positions to fill in. With a smaller staff, these absences can cause a significant and costly problem – one that doesn't happen when service desks are handled by a partner. Additionally, many companies just don't have the bandwidth to offer the 24/7/365 support end users want today. Filling that need would require the organization to hire many more full-time people, whereas with a service desk, its resources are its people and they can be leveraged across accounts, particularly at night and on weekends when call volumes are lower. Want to test a partner model without fully committing? Look for one that offers an after-hours-only service, and use it to extend the 9-to-5 workday into a 24/7 operation.
3. Jobs Will Be Lost: This is both true and false at the same time. By definition, outsourcing a service does mean that the company purchasing that service will be able to offer that functionality with a leaner staff. But that doesn't have to mean dismissing those employees; in many cases, employees who once worked as in-house service desk agents can be redeployed into new roles in the organization. In the end, if the goal is to offer 24/7 support, the question isn't as much what may be lost, but what may be gained.
4. Service Levels: This is a valid concern, but only if the service level agreements (SLAs) don't specify the metrics by which the provider will be measured. Choose an organization that records every call so it can be referenced and reviewed in the event a complaint is lodged. Make sure the service desk team performs regular quality checks and that SLAs define exactly what is expected – average answer speed, rate of dropped/abandoned calls, how many incidents are to be resolved. Other service-level concerns may be a matter of logistics: Where is the provider – and more importantly – where are its service desk agents located? Choose a service desk that has its location in the same country as the users it will serve and has agents who speak the same language and dialect as the client's users or, in the case of a multi-national client, has its location in a central location for the company's business with bi-lingual agents who are completely fluent in both languages and common dialects so communication barriers won't present a problem.
5. Current In-House Team is Efficient & Effective: This may be true! Some in-house service desks are efficient and effective. In this case, the client may want to retain their in-house, full-time staff, but if they don't have a 24/7/365 offering, perhaps extend what they are already doing well by offering their after-hours service through a qualified partner capable of providing a transparent and branded option. In today's 24-hour, instant-results society, around-the-clock access to IT support is no longer a luxury, but an expectation. Another consideration is cost: If a company needs to trim its IT budget, a service desk partner may be one way to meet that requirement, offering an equally efficient and effective help desk at a lower cost.
6. Bad Experiences with Outsourcing in the Past: No one can guarantee that a client won't have a bad experience with a particular provider. However, explicit SLAs, an experienced team, ITIL best practices, and a low turnover rate among service desk agents are all good signs that the company's methodology and delivery methods are sound. Ask for customer references and find out how long the company retains its average customer as well – these are good indicators of satisfaction and give prospective clients a benchmark by which to measure the provider's level of expertise.
How does Logicalis compare? Find out by watching a short two-minute video.
Want to learn more? Contact Logicalis for details.
About Logicalis
Logicalis is an international provider of integrated information and communications technology (ICT) solutions and services founded on a superior breadth of knowledge and expertise in communications & collaboration, data center, and cloud computing and managed services.
Logicalis Group employs nearly 2,500 people worldwide, including highly trained service specialists who design, specify, deploy and manage complex ICT infrastructures to meet the needs of over 6,000 corporate and public sector customers. To achieve this, Logicalis maintains strong partnerships with technology leaders such as Cisco, HP, IBM and Microsoft.
The Logicalis Group has annualized revenues of over $1 billion, from operations in the UK, US, Germany, South America and Asia Pacific, and is fast establishing itself as one of the leading IT and Communications solution integrators, specializing in the areas of advanced technologies and services.
The Logicalis Group is a division of Datatec Limited, listed on the Johannesburg and London AIM Stock Exchanges, with revenues of approximately $5 billion.
For more information, visit http://www.us.logicalis.com .
Business and technology working as one
Facebook: http://www.facebook.com/Logicalis?v=wall
Twitter: http://twitter.com/logicalis
RSS: http://www.us.logicalis.com/feeds/rss.aspx
YouTube: http://www.youtube.com/user/LogicalisIT
Blog: http://www.hypeorripe.com/
###